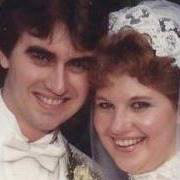 "My husband, Anthony, was a member of the NYPD.  He left behind a six year old son and me.  I wondered how I would be able to take care of our son, pay the mortgage and bills, and just get through life without him.  But the Benefit Fund helped me do all that.  The kindness generosity and love that we have received from them over the years is remarkable.
From the financial aid to the hugs and smiles we have received at events the Benefit Fund has invited us to, we have grown stronger each year.  The funds that we have received each year have gone towards repairs on our home.  I have also been able to provide for my son's participation in a prestigious student ambassador program in Australia.  Without the money, John's desire to travel simply may have outstripped our family's finances.  This has also helped him become a double major in college.
I'll always remember our very first year attending the Annual Game at Shea Stadium.  John was taken to throw out the first pitch and got to go into the Mets Dugout and meet some of the players.  Though it was just one month after losing Anthony, it felt so good to see some happiness and smiles on John's face.  I could never, ever thank you enough for the generosity and kindness that you have shown towards my family!"
Help families like Elizabeth's.