On June 23rd, 2021, the New York Widows' and Children's Benefit Fund welcomed beneficiaries and supporters from all over New York City to the 36th annual Mets Game, this time against the Atlanta Braves. After having to cancel the event last year due to COVID-19, we were so excited to be able to bring back this cherished tradition!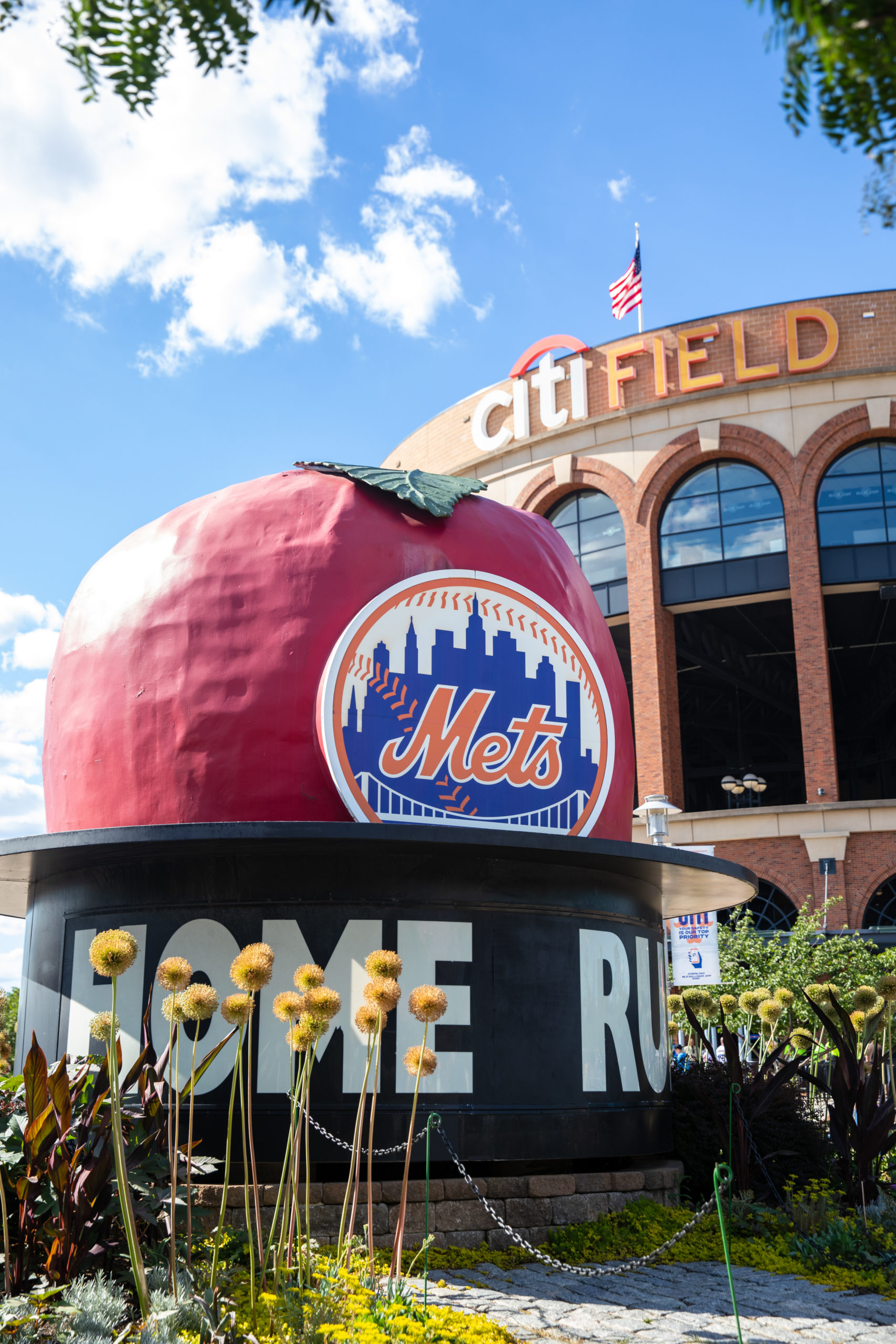 Those in attendance started the night off in Bullpen Plaza where they were given New York Mets jerseys and hats upon arrival. They then enjoyed an amazing pregame celebration with a wide selection of food, drinks, snacks, and family friendly activities!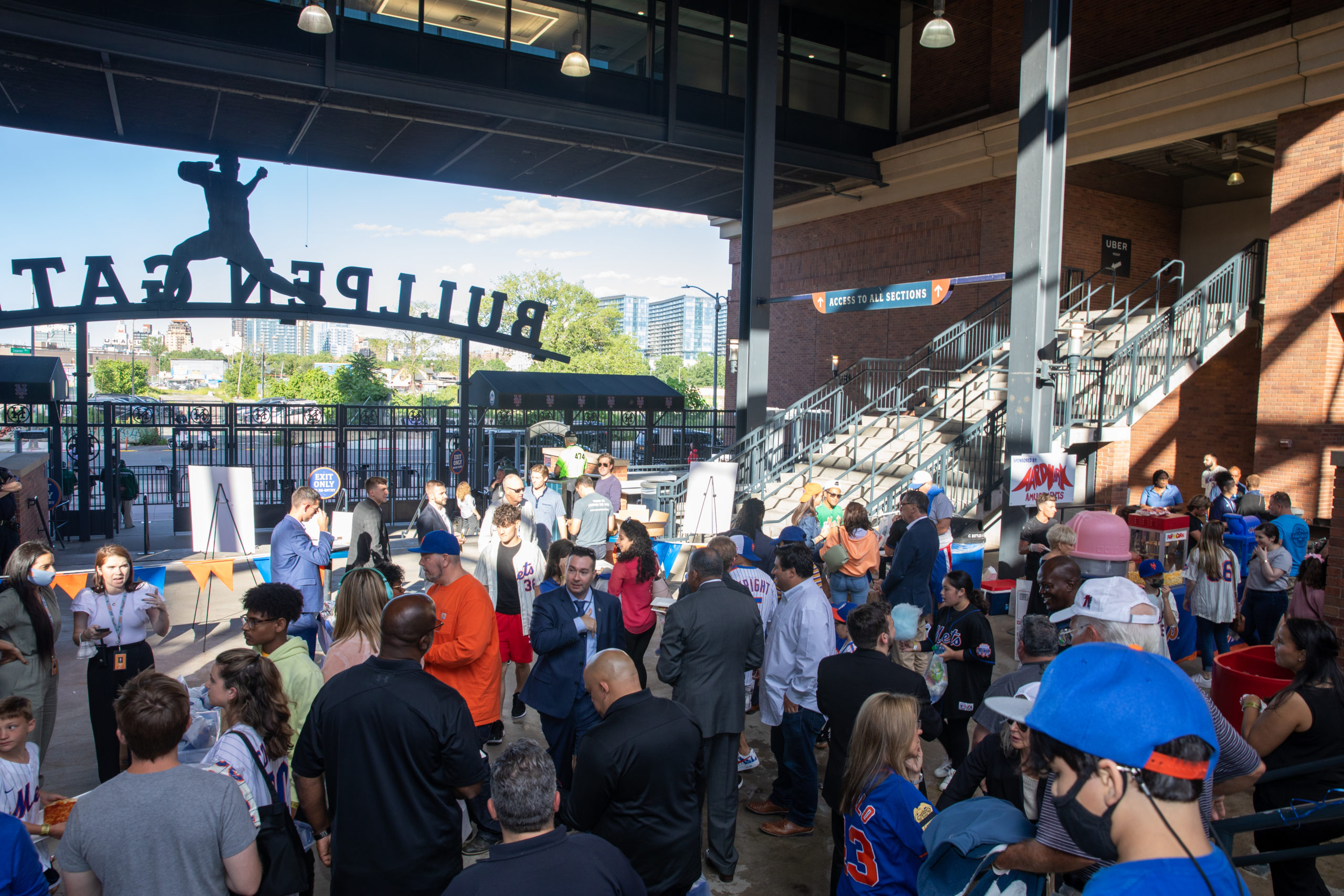 Families had the opportunity to take photos in our photo booth, enjoy some cotton candy, and were able to take home some amazing balloon creations! Beneficiaries were also able to enter our raffle which offered some amazing prizes varying from an American Girl Doll & Barbie prize basket to a Michael Conforto autographed bat!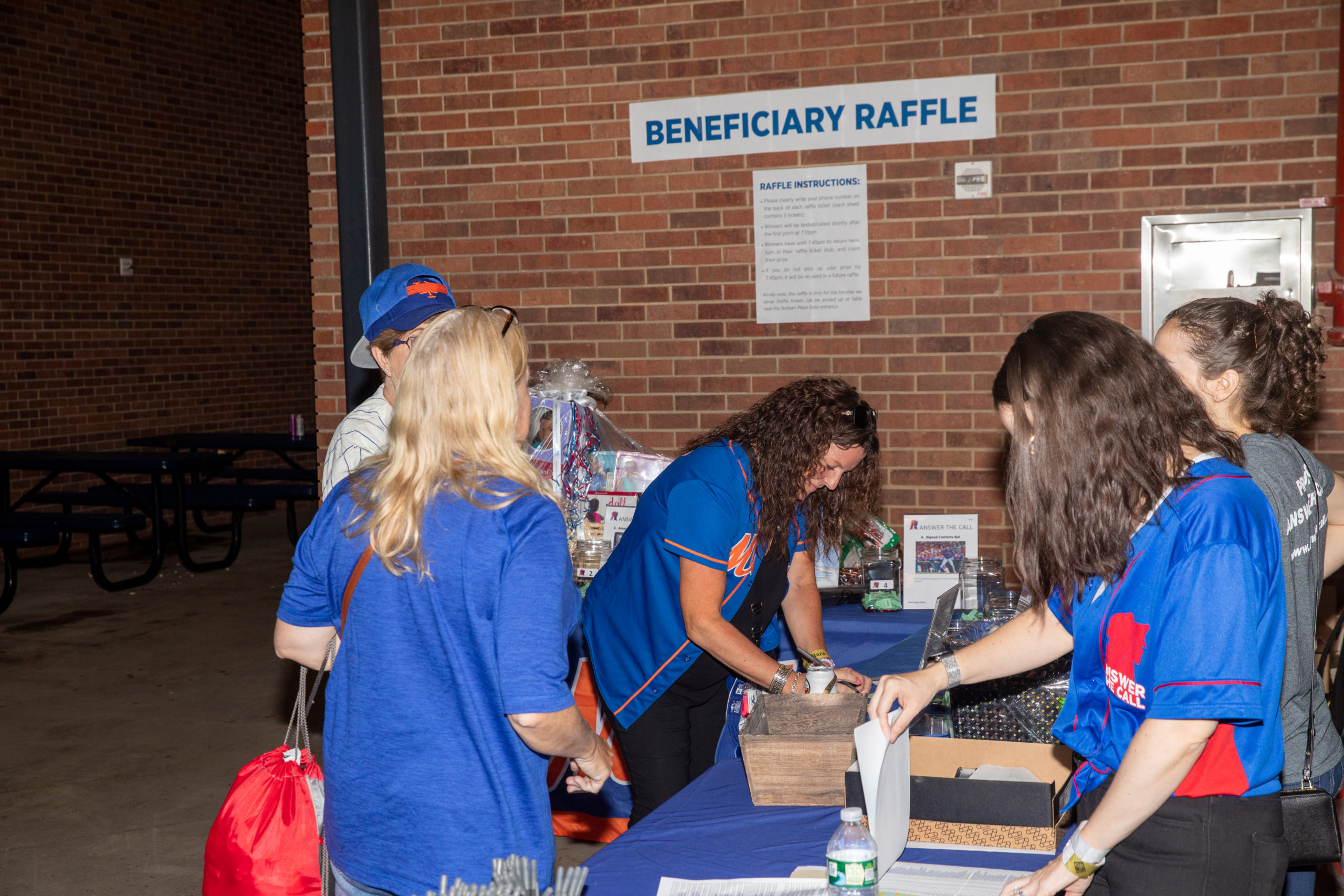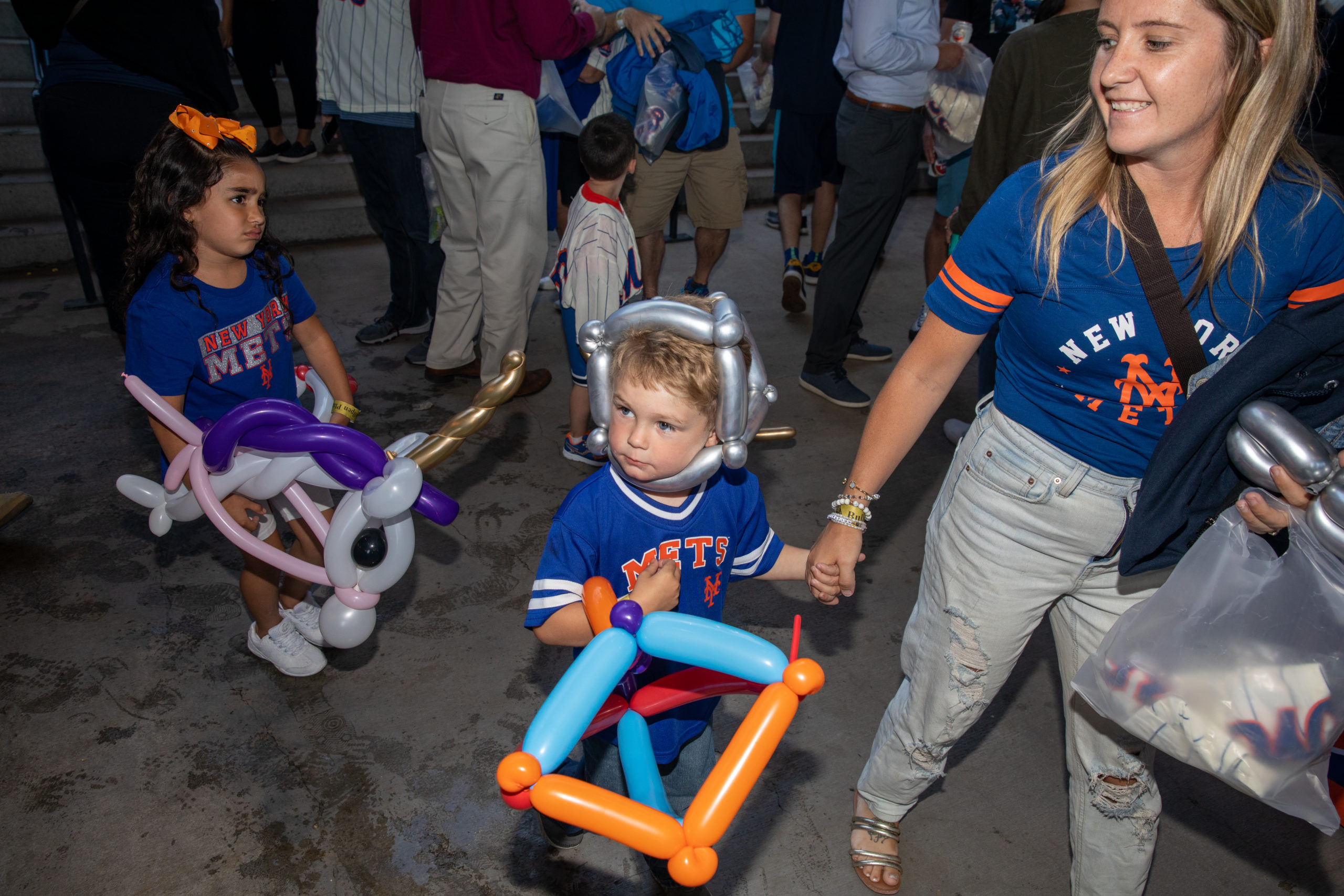 We were also honored to have NYPD Commissioner Dermot Shea, FDNY Commissioner Daniel Nigro, NYPD 1st Deputy Commissioner Benjamin Tucker and PAPD Superintendent Edward Cetnar (not pictured) join us in the fun. Thank you to board members Stephen Dannhauser and Larry Schloss for participating in the event as well!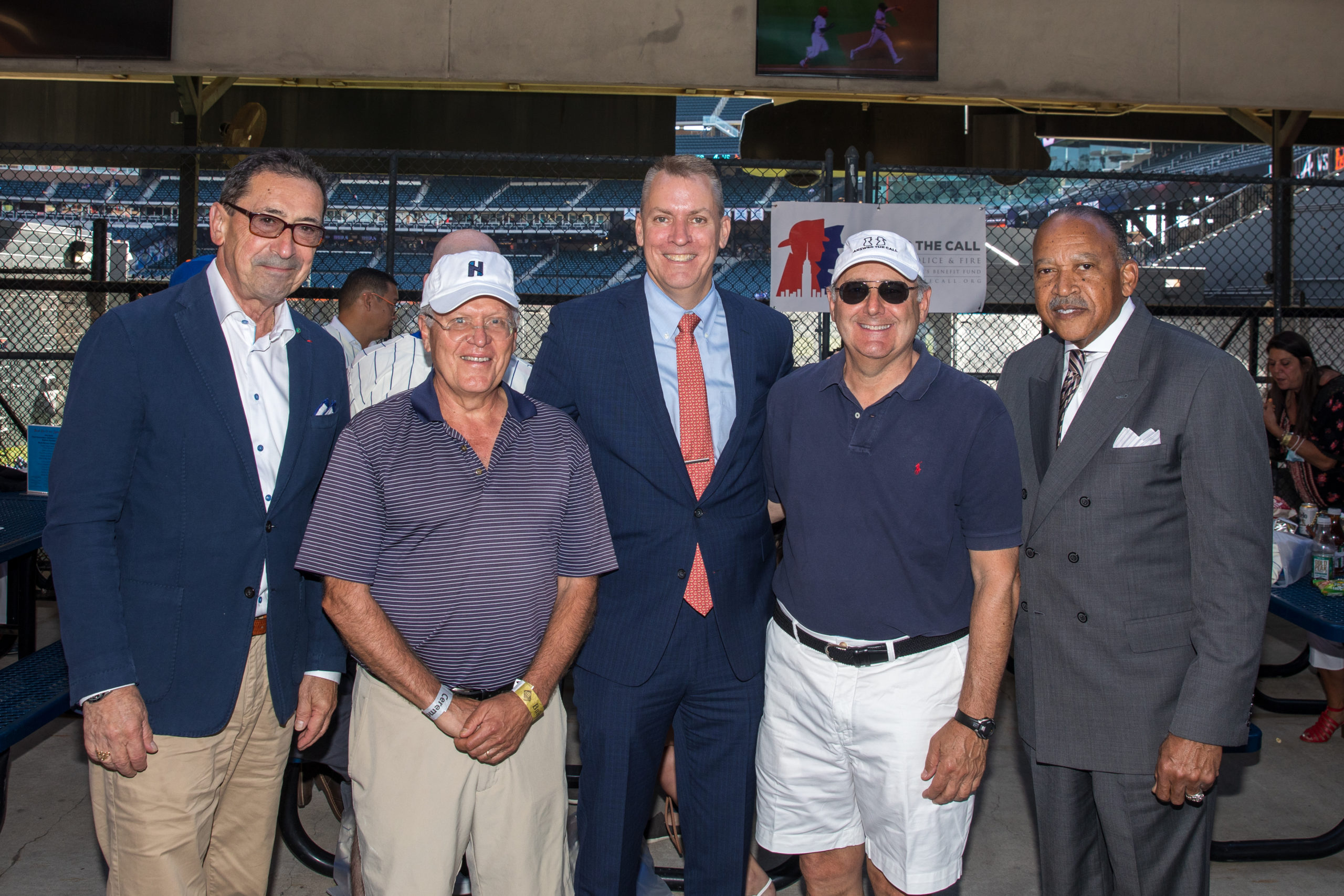 We then made our way down to Home Plate in order to present this year's Spirit Award, which went to Amazon for their generous gifts to our beneficiaries during the pandemic. On behalf of Amazon, two very special employees accepted the award: Nicole Demby and Connor Ginley. Nicole is an Employee Relations Manager at Amazon and is also the daughter of Fallen NYPD Hero Officer James N. Whittington. Officer Whittington made the ultimate sacrifice on October 30th, 1982 while apprehending a suspect. He was only 42 years old and is survived by his wife and two daughters. Connor is a Software Engineer at Amazon and is the son of FDNY Hero Lt. John F. Ginley. Lt. Ginley made the ultimate sacrifice on September 11th, 2001 in the collapse of the World Trade Center. He was only 37 years old and is survived by his wife and two children.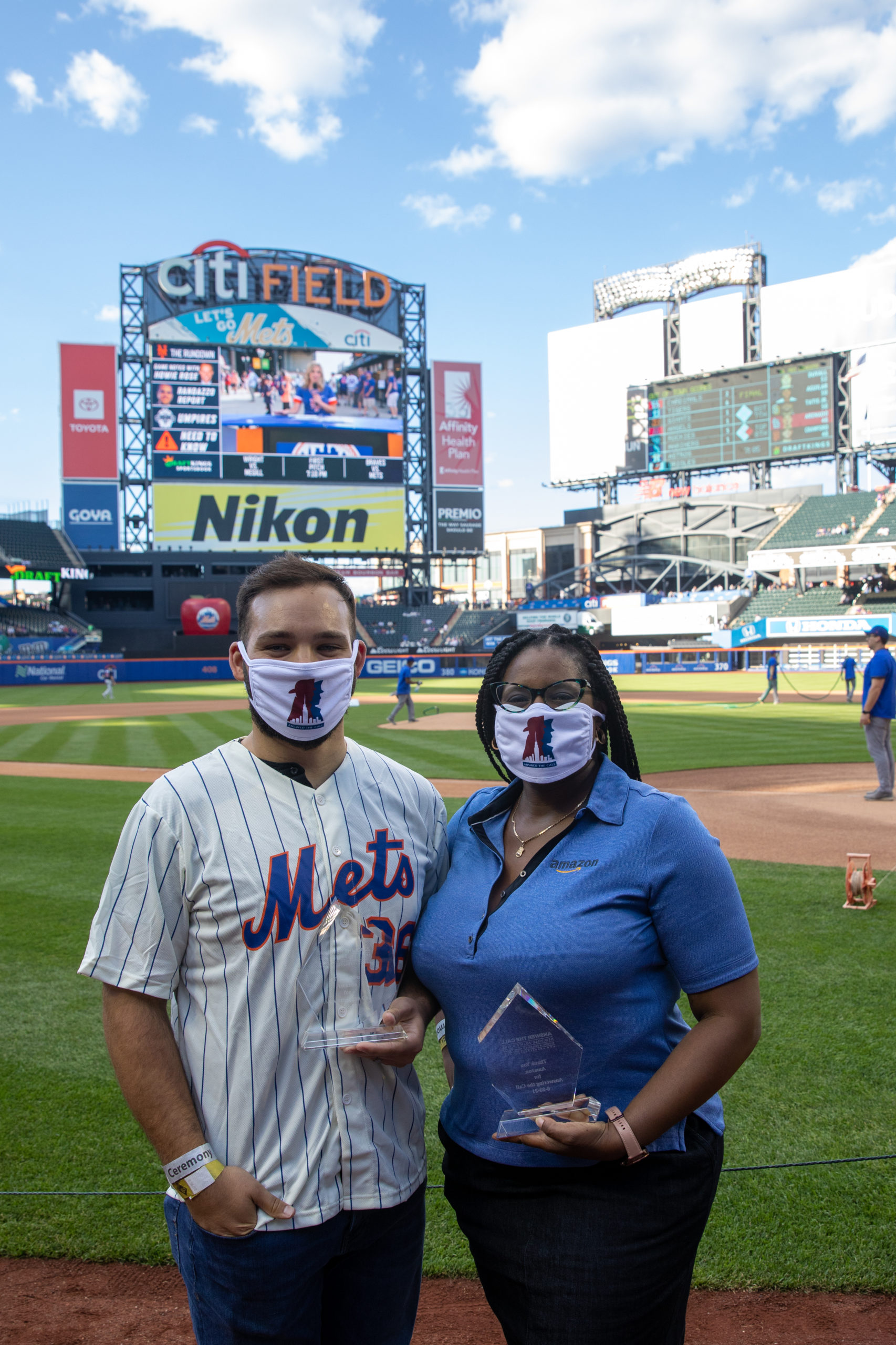 The first pitches of the game were thrown out by Trevor McDonnell, Robert Cardona, and Elina Murray. Trevor is the son of late Detective Christopher McDonnell, Robert is the son of late Detective Robert A. Cardona, and Elina is the daughter of late Officer Eric Murray. These NYPD Heros made the ultimate sacrifice in 2020.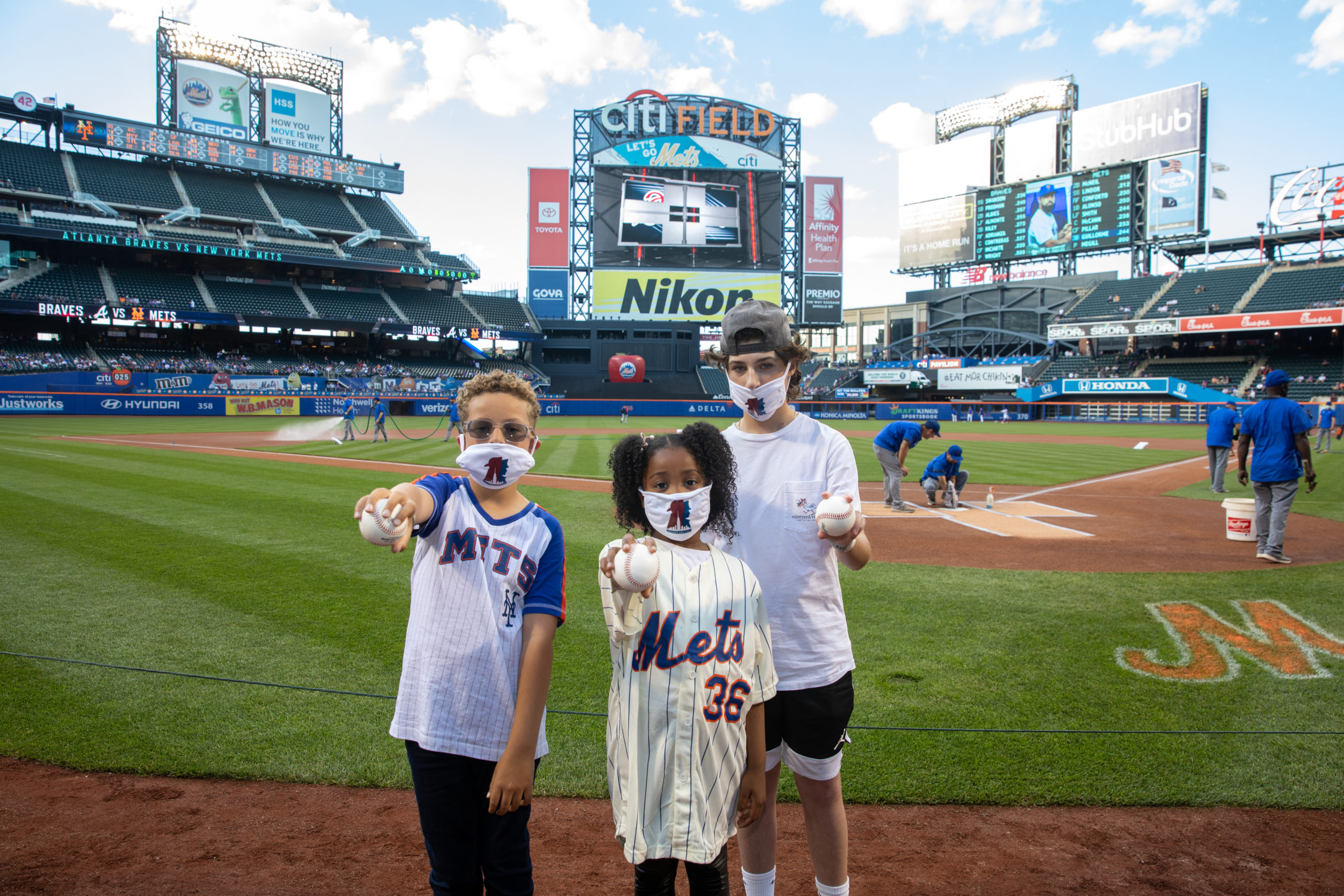 Following the first pitch, the National Anthem was performed by Matthew Ferrugia. Matthew is the son of the late FDNY hero, Joseph Ferrugia, who made the ultimate sacrifice in January of 2021.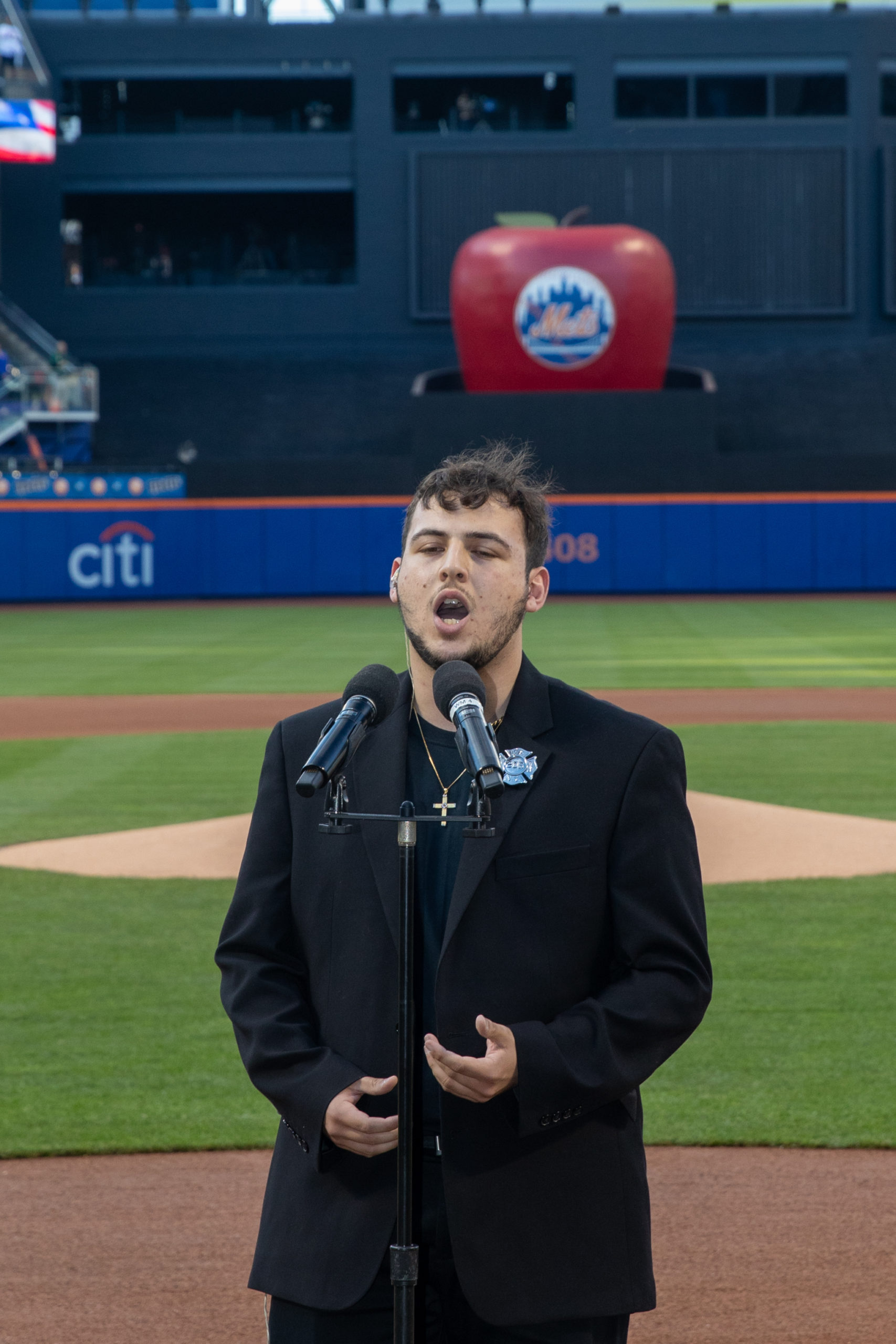 The night ended with a 7-3 win for the Mets! We would like to wish a special thanks to the New York Mets, Citi Field, and Aramark staff, as well as the New York Police & Fire Widows' and Children's Benefit Fund's Board, Junior Committee, and volunteers. We want to especially thank the event sponsors and in-kind sponsors below for making this event possible. See you next year!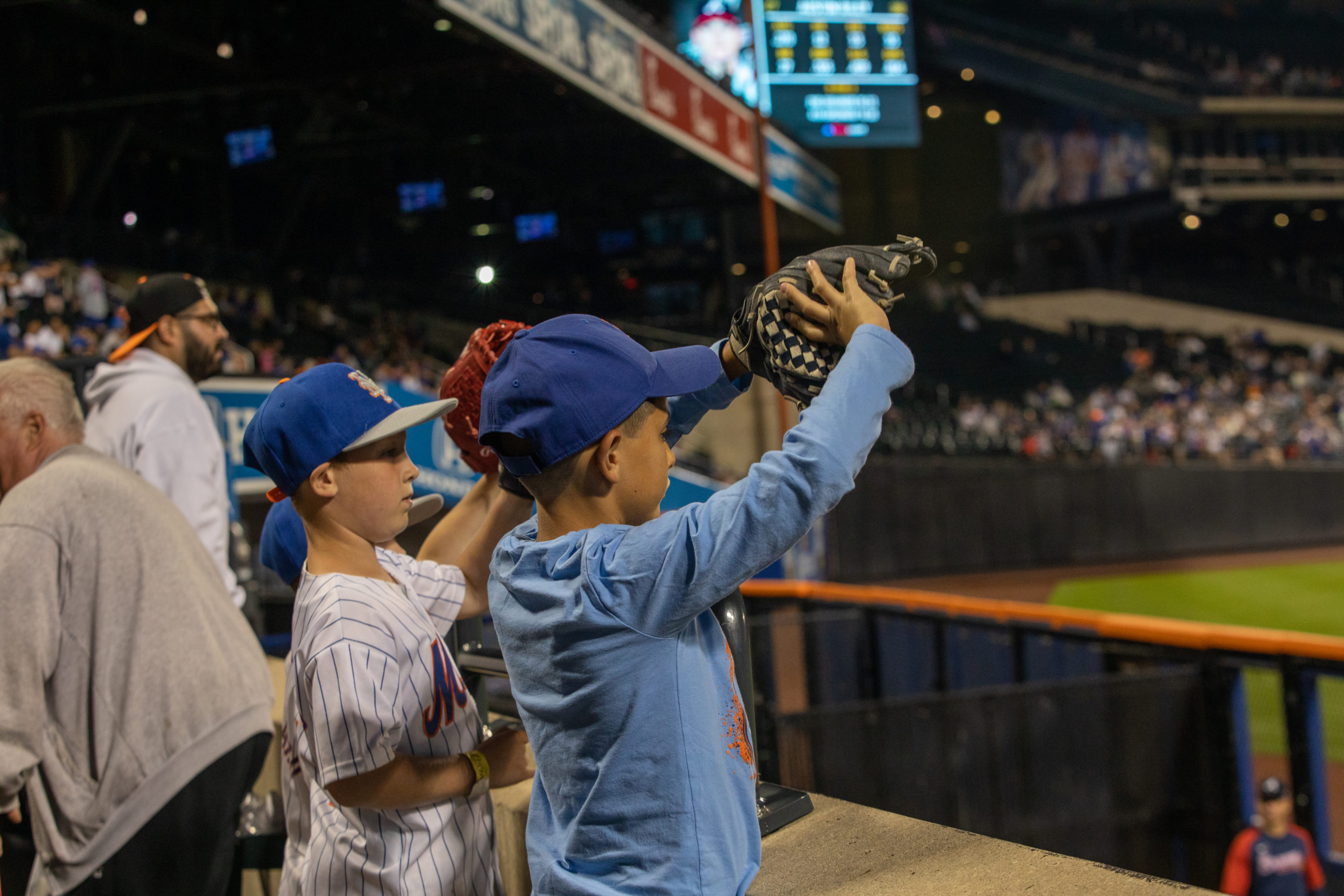 Thank You to our Financial Sponsors:
Ally Bank
First Responders Children's Foundation 
Hudson Hyundai
Mark Messier Foundation
Grand Slam Sponsors
Greg Barbaccia
Geller & Company
Mary Ellen & Kevin Gilgan 
Kirsten & Peter Zaffino
Out of the Park Sponsors
Patricia & Kyle Cruz
Beth & Stephen J. Dannhauser
Lynn & Gerry Flynn
Dana & Rob Lewin
Beth & Philip Moyles
Home Run Sponsors
Catherine & Michael Aiello
Angelique & William F. Dawson
Katherine & John Doyle 
Lauren & John Keogh
Cynthia & Steve Ketchum
Kristen & Andy Shapiro
Jennifer & Ed Skyler
Carrie Reilly & Michael Walsh 
Marc Rosenbaum
Steve Stuart
Ciara & Andrew Trickett 
Tova & Howard Weiser 
Special thanks to our in-kind sponsors: 
Aramark – Food and Drink Donor
https://www.aramark.com/services/food-services
Aardvark Amusements – Popcorn, Cotton Candy, and Sno Cone Donor
https://www.aardvarkamusements.com/
Beatriz Ceballos Photography- Photographer
Brian Grogan Photography – Photographer
Incredibooths Photobooth – Photobooth Donor
https://www.incredibooths.com/
Made in New York Pizza – Pizza Donor
https://www.madeinnewyorkpizza.com/
Three Amigos Balloons – Balloon Fun Donor
https://www.facebook.com/threeamigosballoons/
Time Moving & Storage – Moving Services Donor