On Tuesday, June 28th, the N.Y. Police and Fire Widows' & Children's Benefit Fund hosted our 37th Annual Game & Family Day at Citi Field! The families of our fallen first responder heroes enjoyed a carefree night at the ballpark cheering on the team of our late-founder, Daniel "Rusty" Staub – the New York Mets!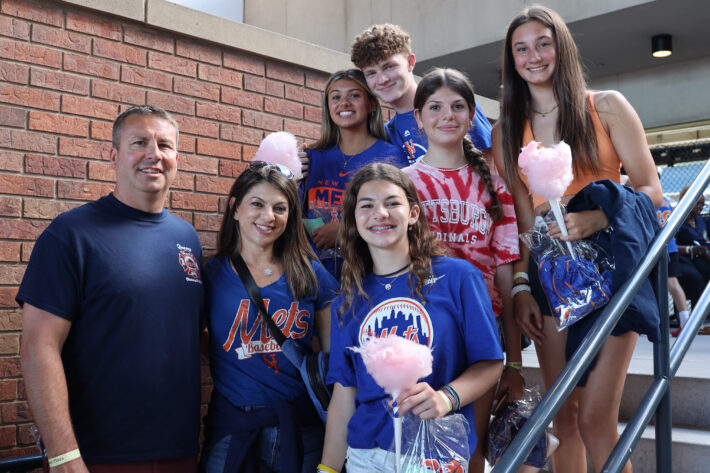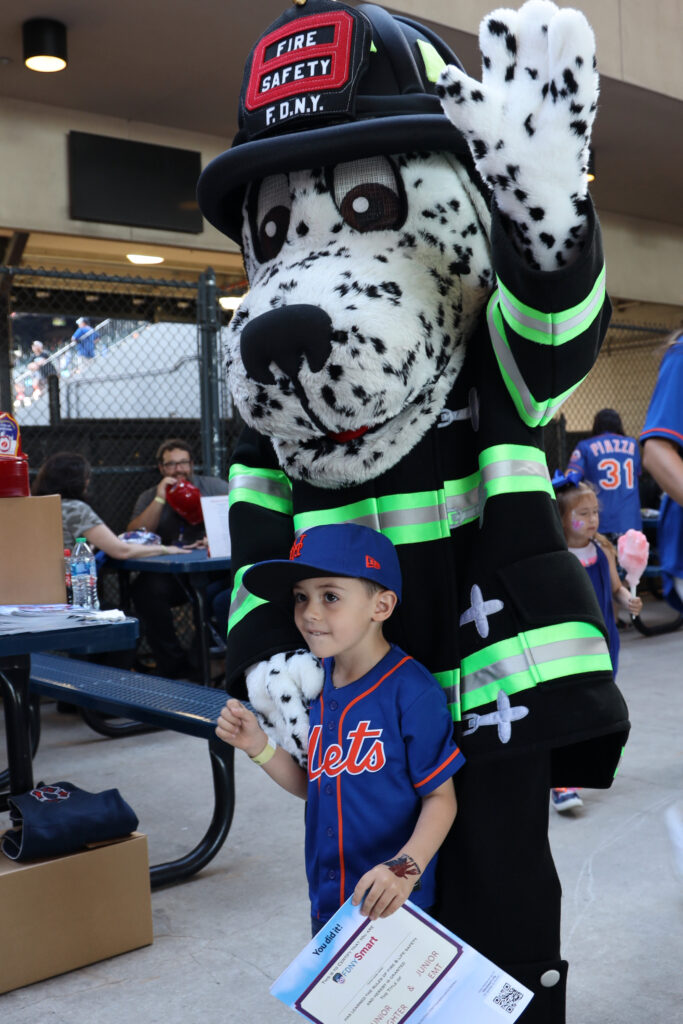 More than 800 members of our extended Answer the Call family joined us in the Bullpen Plaza, where they were provided complimentary New York Mets jerseys. Along with many members of the FDNY, NYPD, and PAPD, a few special guests included McGruff the Crime Dog and the FDNY's very own Hot Dog. Our pregame reception was filled with delicious food and drinks, a balloon artist, a face painter, and a wide variety of activities for guests of all ages! Pitchers Tommy Hunter and Joely Rodriguez kindly signed autographs and baseballs for all of our beneficiary children in attendance.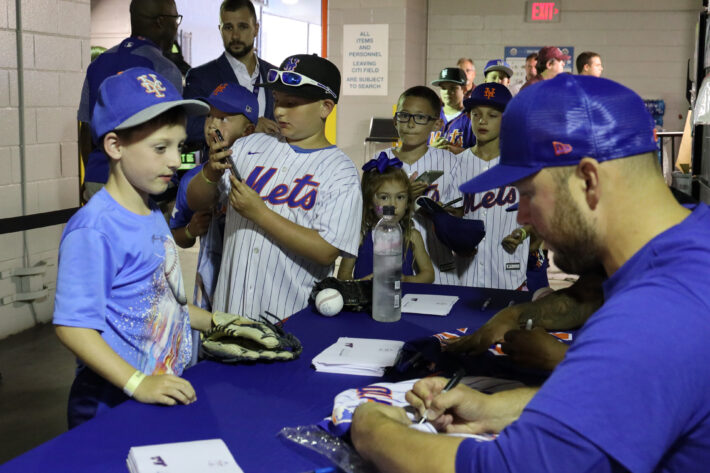 After the reception, we headed down to the field where a few of our beneficiaries threw out the first pitch: Landon Chavez, Cecilia Maiello, Jake Maiello, and James Leahy. Landon is the son of NYPD Police Officer Leonardo Chavez. Cecilia and Jake are the children of FDNY Lieutenant Joseph Maiello. Both heroes tragically passed in 2021. James is the grandson of NYPD Police Officer James P. Leahy, who made the ultimate sacrifice on September 11, 2001. Our Spirit Award recipient this year was The Wine Group, which has gone above and beyond in generous donations to our organization. This award was presented by Board Chair, Stephen Dannhauser, and Board Member Andy Shapiro. Back in the Bullpen Plaza, our beneficiary raffle was a hit – offering prizes ranging from an Amazon Fire TV to private one-on-one dance lessons! The winners collected their prizes, and headed to their seats to see the Mets take on the Astros under a blissful sunset.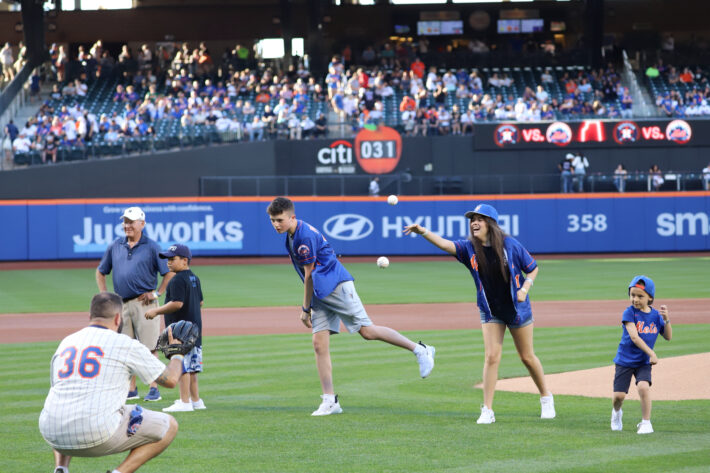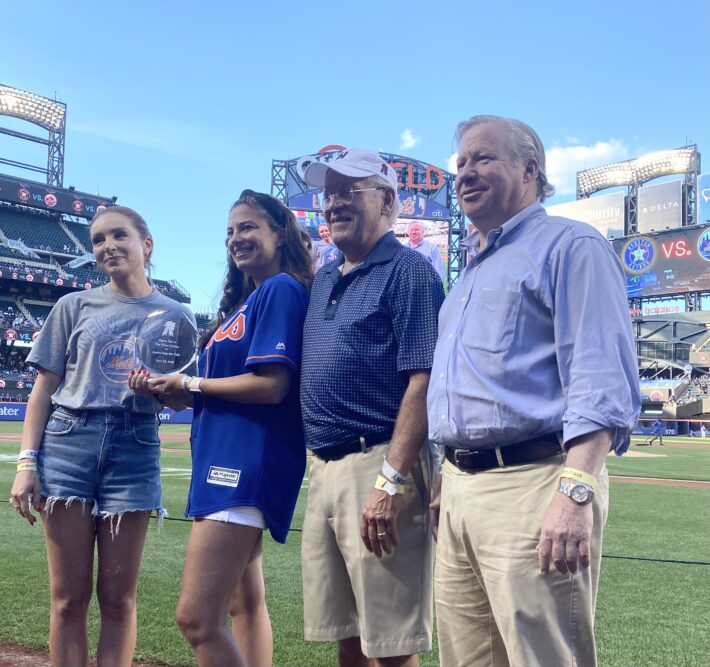 Answer the Call would like to thank our In-Kind Sponsors and Financial Sponsors for their support of this event. Each year Game & Family Day is made possible by the hard work from our Board Members, Junior Committee, and volunteers – thank you to all of those who assisted in making this evening a success! Thank you to the New York Mets, Aramark, and Citi Field for having us each year and allowing us to host our longest running – and most cherished – Answer the Call tradition. We look forward to seeing you next year at our 38th Annual Game & Family Day!