Answer The Call is honored to have twelve devoted runners in the 2016 New York City Marathon. One dedicated runner, Stephanie Littell is running to honor those who have lost their lives in the line of duty and to provide for any future, dedicated, individuals who any make the ultimate sacrifice. Born and raised in Columbus, Ohio, Stephanie knew from an early age that she wanted to work in the criminal justice field. After graduating in 2013 from The Ohio State University with a degree in Criminal Justice and International Studies she worked in asset protection for a year before taking the plunge and moving to New York City. Stephanie currently lives in Brooklyn, New York and works in the law enforcement field while working hard to receive her Master's degree in Homeland Security from Pennsylvania State University.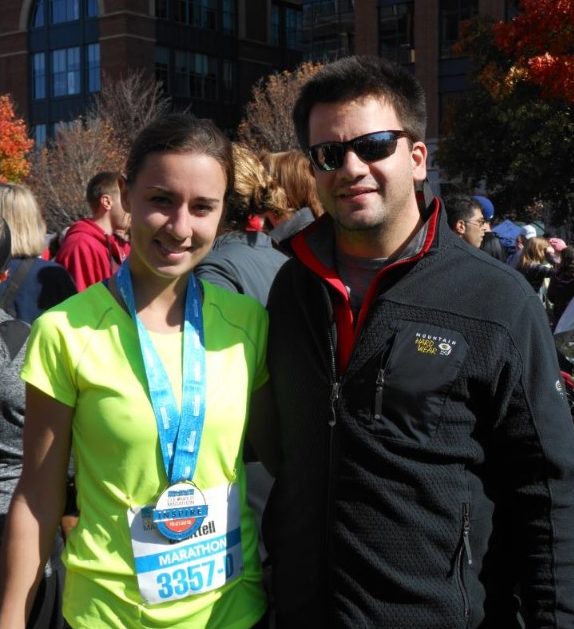 Working in law enforcement, Stephanie works daily with dedicated New York police officers, detectives and on certain cases with EMT's and members of the FDNY. Although Stephanie does not know anyone personally who have lost their life on the line of duty, she likes the idea that the families of her friends and family who work for the NYPD & FDNY will be supported if something tragic were to happen to them. With her friends and co-workers in-mind, Stephanie chose to run on behalf of Answer The Call to be able to give back to those who serve our city. Prior to the New York City Marathon Stephanie has completed the 2012 Nationwide Children's Hospital Columbus Marathon in Columbus, Ohio. We feel blessed to have Stephanie on our team for the 2016 New York City Marathon and wish her the best of luck!
This interview was conducted by Lamar Nava, Summer 2016 Development Intern, and has been edited for readability.