Brendan Dunn started running with his father when he was just a kid; and now he's running as a member of Team Answer the Call in the 2019 NYC United Half Marathon. This wouldn't be the first time that he's run for our organization as he's also run the NYC marathon for Answer the Call a few years ago. The biggest challenge that he's been presented with this time around is actually running in the cold weather; both in reference to the physical strain and the finding the motivation to get himself to go out and train in this weather.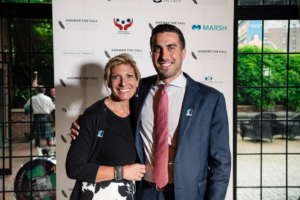 Brendan runs because he believes in what Answer the Call stands for. He's lived in New York his whole life, so he's come across many members of the NYPD and FDNY, and he knows how important they are to our community. When it comes to addressing the families of fallen first responders, Brendan didn't think there were enough words in the world to express his gratitude so he settled on simply – "thank you."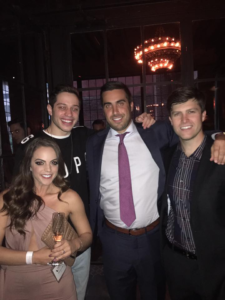 Brendan says favorite post run meal is a nice, refreshing Guinness. While we think water is a more appropriate option for post-run, Brendan's choice turns out ot be quite fitting as this year's half marathon lands on St. Patrick's Day!  Brendan spends some of his spare time as a member of our Junior Committee, he's built close relationships with the other members and staff for our organization, as well. In fact, he'll even be running with one of his fellow junior committee members this year, as well. Best of luck to Brendan, this March!
Click here to support Brendan's half marathon campaign!
This interview was conducted by Megan Safina, a Spring 2019 Developmental Intern.