Eileen Pape has never really considered herself a "runner"- even though she played sports all through high school and in college, running was never the goal. Over the last few years, she has been taking strides to get healthier and as a result running became the goal She decided she wanted to run in a race! The 2019 NYC United Half Marathon will be her first and it felt like fate when she was selected to run for Team Answer the Call. She started training back in November and learned that, when it came to running, she was actually more capable than she thought. The biggest challenge she faces is her mindset. Physically, she knows that anyone can run a marathon; however, mentally, she knows that it's positive self talk that will pull you through. Eileen is also worried about getting hungry towards the end of the race and as she puts it "who doesn't get hangry!"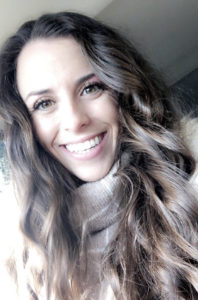 Eileen comes from a family of first responders. Her grandfather, Edward T. Mcloughlin, was a lieutenant in the FDNY stationed at Engine 60 Ladder 17 in the Bronx. He also started the Emerald Society Pipes and Drums band for the FDNY and was a founding member of the FDNY hockey team. As Eileen puts it, he is now 90 years young! Eileen wants to run for Answer the Call not only for her grandfather, but also for the families of all the first responders who went to work and never came home. She say, "Answer the Call truly helps those who have given their lives to save others and to serve their community."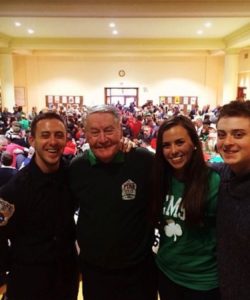 When it comes to the families we serve, Eileen says "I wanted to thank them. I want to thank them for being brave and strong families. I want them to know they are supported by this organization and it will be there for them. I also want them to know that their family member who is no longer with us gave the ultimate sacrifice, they are a dedicated and brave member of the NYC community and we are forever thankful for their service."
Now Eileen is an Academic Intervention Specialist for grades K-2 in reading and math. She has two dogs – a German Shepard mix, Ginger, and a Husky named Roman. In her free time, Eileen loves walking them, playing with them or just hanging out with them. Her favorite post run meal depends on how healthy she's feeling that day. "If we're talking healthy, I really do enjoy protein shakes that don't taste like protein shakes if you get what I mean. I'm currently hooked on a white chocolate mocha flavor from PEScience and if we're talking unhealthy it would be a Big Mac with fries or a nice slice of New York pizza." Sounds delicious! Best of luck to Eileen in this years Half Marathon!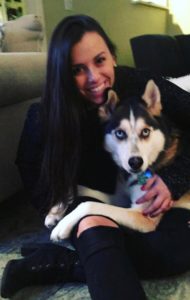 Click here to donate to Eileen's fundraiser!
This interview was conducted by Megan Safina, 2019 Spring Development Intern.