Heidi Moody's sister is a crime analyst for the NYPD and this year they're running together for the NYC Half Marathon. Although she's run the half marathon once before, this time around is different due to the weather. Heidi explains, "The struggle this winter is the weather fluctuation and the threat of black ice – I hate the treadmill." Her sister was able to make it into the half marathon through the drawing. Heidi knew that she wanted to be there alongside her as she crossed the finish line. Luckily enough, she heard about Answer the Call through her sister, and thought it would be fitting to run for an organization that supports the families of first responders, as that's exactly what she is. Heidi says,"I give a lot of respect to the families of those heroes because I know its not easy to be the ones on the sidelines as they send them out everyday to a job that protects others… it's hard being the family that worries all the time."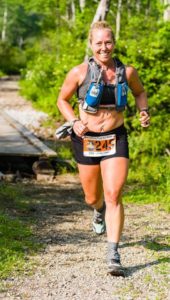 In 2010, Heidi started running on, what she refers to as "a weight loss journey." She was on a family vacation, at the time, in Nova Scotia – there was nothing else to do there, so she started running and took the time to appreciate the beauty of her surroundings. In Nova Scotia her runs overlooked the ocean and came across deer. When she runs, she'll occasionally run with music on her playlist like George Ezra and Imagine Dragons; however, sometimes she prefers to listen to her surroundings. When she's running for the half marathon, she'll be without music so that she can focus on her sister alongside her.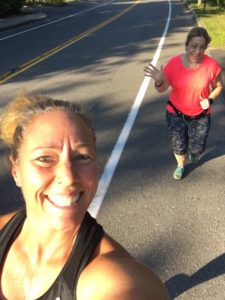 As for inspiration, Heidi thinks of people that are less fortunate than her – she has her health and a body that's able to run a half marathon. She'll often find herself thinking of the hard times that she's been through and how others who are in worse situations are able to continue on; that's when she takes a moment to tell herself "to suck it up. I have everything I need and that keeps me going." Well that, and the thought of her favorite post-run meal. While she's normally all about salads, after a run the only craving Heidi has is fried chicken and french fries.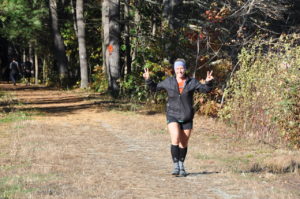 Heidi is a part of a pretty athletic family. When she's not running, she spends time with her two boys and cheers them on from the sidelines as they partake in numerous sports.
Click here to support Heidi's half marathon campaign!
This interview was conducted by Megan Safina, a Spring 2019 Developmental Intern.