John Holl comes from a family full of police officers – his father, uncles and all his cousins are on the force – so when the opportunity arose for him to run this year's NYC Half Marathon for Answer the Call, he knew he had to get involved. While he wouldn't necessarily call himself a runner, he is dedicated to running for this event and has been training since signing on. John has a career where he travels a lot so it's difficult for him to find the time to settle down and train, but he makes it happen because of how important this cause is to him.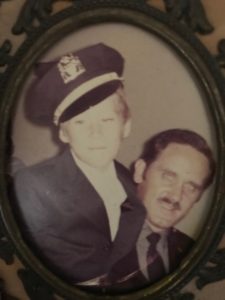 John explains, "I love the cause. My best friend John Daniel Marshall died on 9/11. Whenever I'm in a tough spot, the one thing I always remember about 9/11, in particular, was all the firemen and police officers showing up at the World Trade Center and seeing on their faces that they knew this was going to be a big job; and yet they went into the building anyway. I don't know if I could have done the same thing. I think about that not only during the marathon, but in life."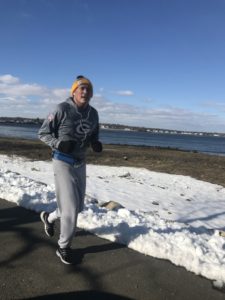 When it comes to the families of the fallen first responders, John wants them to know "their loss is never forgotten, it's something that a lot of people will keep in the back of their minds. I grew up in a police family and I've been very proud to come from that. Whenever I speak to police officers that I come across in my travels – I can tell that it's a brotherhood. When I say that my Dad was NYPD they always look after me. I just want these families to know there are people that truly care about where they are and how they're doing; but more than anything else, I want them to know that they are not alone."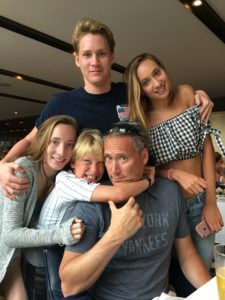 After the half marathon, he plans on relaxing with his favorite post run meal – a Guinness. Although John doesn't have a lot of spare time, he tries to work out when he can; but truthfully, he says his four kids claim most of his time.
Click here to support John's half marathon campaign!
This interview was conducted by Megan Safina, a Spring 2019 Developmental Intern.