Michelle Newman has been running on and off since college. Although it started as a way for her to exercise, she began to learn that she loves the way running feels – how it clears her head. For Michelle, running has become kind of an addiction, she constantly wants to beat her own records and believes that it's important for her kids to see her maintaining an active life. She even says that she can't wait until her 7 year old daughter is able to join her on her runs!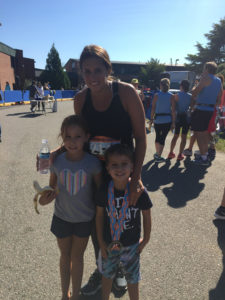 When it comes to her biggest challenge Michelle recognizes how easy it is to sleep in, have that glass of wine, and say "I'll just do it tomorrow," especially with two little kids running around taking up most of your energy. Even though she plans to run the half marathon by herself this year, it's her competitiveness that drives her. If she sets out to run 12 miles, she'll challenge herself to run it regardless of how she feels – she'll run out 6 miles, so that she doesn't have a choice but to run back. Michelle chooses to keep her eyes on the prize. Running is good for her physical and mental well being, and she's come too far to stop or not keep going, so instead she pushes herself to be able to run in races like the NYC United Half Marathon.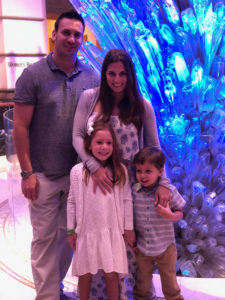 Michelle's husband has been a police officer for 13 years in Yonkers, NY. With two little kids, Michelle says, "Knowing that he goes out everyday risking his life, it's inspiring and I'm so proud of him. I know that there are cases where husbands and fathers have left and never came back home, but Answer the Call provides support in an unthinkable time."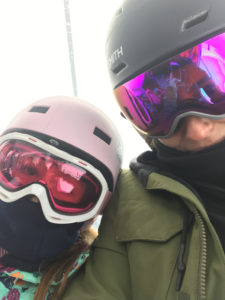 After a long run, Michelle likes to settle in with her favorite post run meal – egg whites or eggs and toast. In her free time, she enjoys pilates, spending time with her family. During the winter, she takes her kids skiing and snowboarding. Best of luck to Michelle this March in the NYC United Half Marathon!
Click here to donate to Michelle's fundraiser!
This interview was conducted by Megan Safina, 2019 Spring Development Intern.