William Dawson started running in high school as a means of exercise, and now he's once again running the NYC Half Marathon for the second time since 2016. This year he'll be running alongside his fiance, who is also a member of our half marathon team, Katie. William attributes his love of running to the therapeutic nature of the solitude that it provides, him to clear his head and be in his own world. When it comes to his biggest challenge, he pinpoints the recent cold weather as an impediment to his motivation to train.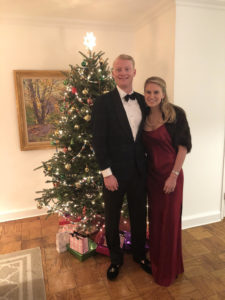 William's running as a member of Team Answer the Call because he sees this as an easy way to raise money and give back to this cause in a way that goes beyond writing a check, to show people who put their lives on the line every day that we're willing to take 2-4 hours out of our day and do something in support of them. As a member of our Junior Committee, he sees this as a fantastic way to get Junior Committee members to do an event together and to work as a group to show the NYPD and FDNY community that there is a significant force of people of all ages behind them to help. "If we're not willing to run a couple hours for them, then we're not worthy of the sacrifice they make everyday."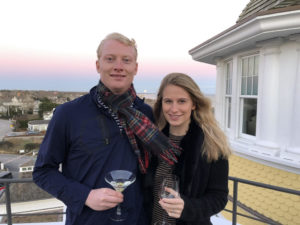 William wants the families of fallen first responders to know "you're not alone. There's a huge community that cares about you and is thankful for you beyond measure. You should never feel isolated and alone – we want to help. We are so thankful and words cannot express the sacrifice that your loved one and family have made to this city."
Click here to support Will's half marathon campaign!
This interview was conducted by Megan Safina, a Spring 2019 Developmental Intern.