Amy Lucas started running as a middle-schooler, a track athlete running short distances. She continued into her time in high school, and, later, at Manhattan College. Years ago, she ran a half marathon. Now, she is gearing up for her first full marathon with Answer the Call.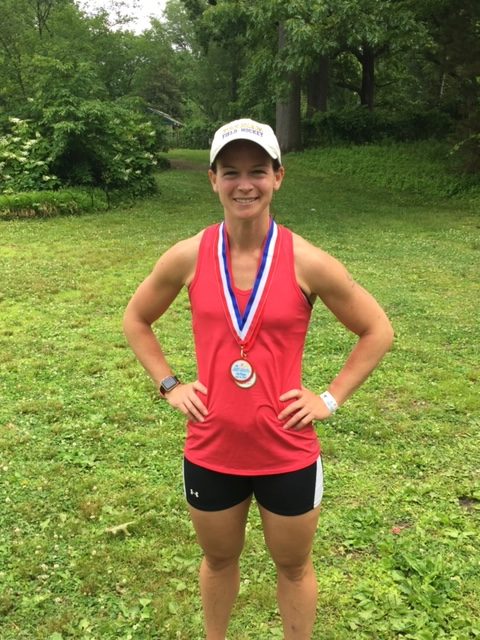 When she was thinking about running the NYC marathon, Andrew Webber, another team member, told her about Answer the Call. Amy was inspired. Having never run a full 26.2 miles, Amy had to overhaul her training process. "I have to get used to running longer and feeling okay," Amy said. "I'm learning not to let my head get in the way." To boost her training, Amy is continuing a CrossFit routine, as well. She is also looking forward to training with her running buddy, another runner in the NYC marathon.
Though no one in Amy's family is currently on the FDNY or NYPD, she feels connected to lives of first responders and the mission of Answer the Call, thanks to her brother, a former NYPD officer and current police officer in Connecticut. Amy's brothers and father were volunteer firefighters in her childhood, as well. "I just think that this is an amazing cause to help out the families," Amy said.
During her intense, ever-growing training sessions, Amy's motivation is running to get back to where she came from. With a laugh Amy said, "I have a full-time job and two kids, I need to get back to everyday life."