Andrew Webber never loved running until it was taken away from him. Andrew played lacrosse through high school and college, and suffered an injury towards the end of his career and he needed four knee surgeries to recover. He was about 25 years old when he had the final surgery and he immediately committed to running half marathons to get the thrill of running back in his life. Since that point, Andrew has run 10 half marathons; however, this will be his first full marathon. Andrew will be running alongside his coworker, Michael Santos, both of whom had wanted to run the marathon for a while and when they saw that spots on Team Answer the Call were open, they knew they had to sign up.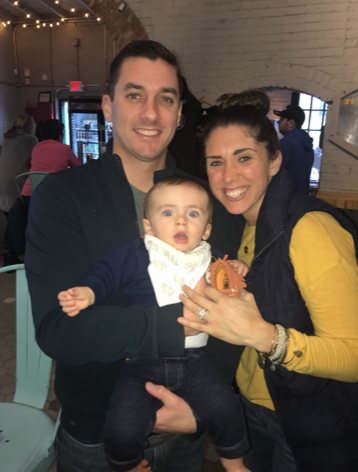 Andrew says that finding the time and committing to ensuring that he trains is the biggest challenge that he faces in relation to this year's marathon as he has a one year old son at home and travels for work every week. He's never been a morning workout person, but has taken to building that into his routine, so that he's able to spend time with his wife and son when he gets home at night. In years past, it was just the thought of who he's running for that keeps him going. Of those first responders Andrew says, "At mile 20, I'm not going to be in a state to finish the marathon or even want to, but it's the thought of the group of people that we're supporting that will inspire me to keep going. So many of these men and women can't go home at night and kiss their kids, and if they're willing to sacrifice their lives and put themselves on the line for us – then the least I can do is run this marathon for them. I think they're commendable and incredibly brave and that's what will motivate me to finish."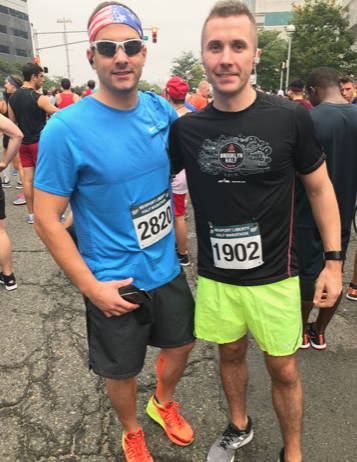 While Andrew doesn't have any immediate connections to members of the FDNY or NYPD, he is incredibly proud to support them both. He has a few friends who are NYPD, and he is humbled and honored to be representing them in this marathon. He runs to EDM during his training sessions, solely because it's got bass and it moves; however, he would like to make it clear that it's not necessarily his go-to choice of music. After a long run Andrew loves to settle in with chicken wings and a cold beer.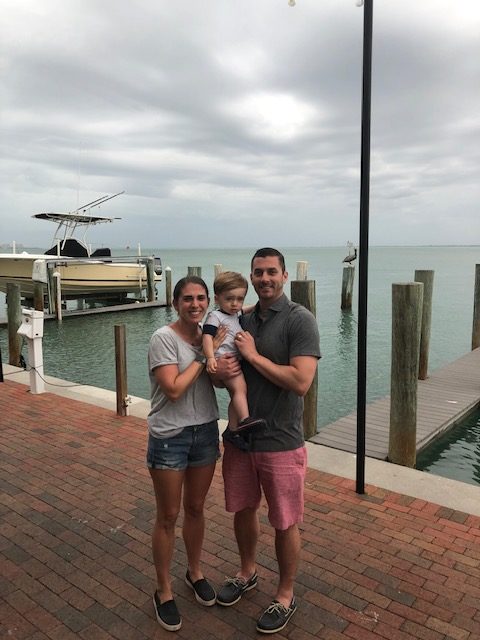 To the families of fallen first responders, Andrew wants to say "I could not put myself in your shoes. Life changes perspective. My wife and I recently welcomed our son and I couldn't imagine the loss that comes with losing your partner or parent like that. We're here for you and there's so many resource out there. You're not alone." Regarding his choice to run for Answer the Call he says, "I believe that our purpose is to leave this place better than we found it. This is the right thing to do and I'm super excited to be running for Team Answer the Call."
Click here to donate to Andrew's fundraiser!
Written by Megan Safina, 2019 Spring Intern.