There has been a Maloney in the FDNY for over a century. Christopher Maloney's Great Grandfather was a member of the FDNY; and his Father and two Uncles are currently FDNY members with 65 years of service between the three of them. His family has a dedication to the department that runs deep and spans over 100 years; so when Christopher runs, he'll be running in honor of them. Growing up as witness to the lives of three first responders, he's come to understand the bond that's shared among New York's Bravest and their families – and that has shaped his values today.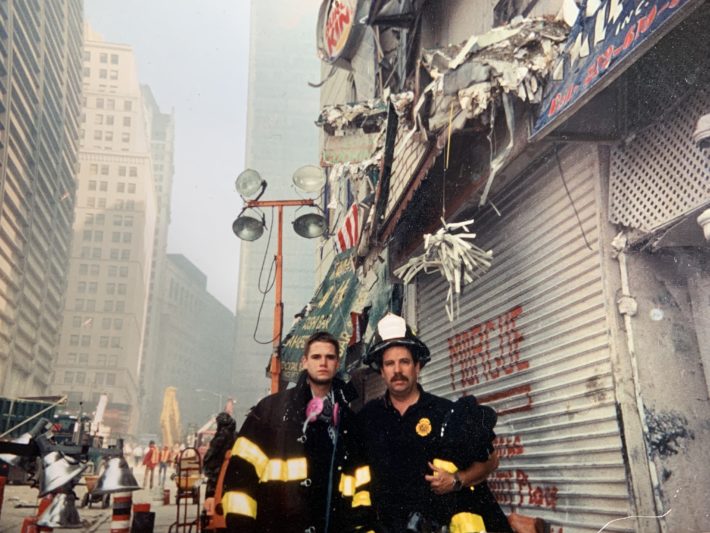 Christopher started running in 2013 and this will be his fifth marathon, though it will be his most personal. As a lifelong New Yorker, he views this as an opportunity to honor our heroes and those which they serve. The marathon itself is a great opportunity for personal competition and Christopher strives to excel and beat his personal record or time; this is a chance for not only a great productive and healthy stress reliever, but also to push himself harder than ever before and become better – which is something that he takes pride in.
"It will be an honor to wear the Answer the Call logo in what I perceive to be the greatest race in the greatest city in the world. Every step I take and every mile I run is to honor them and the people in their lives and which they serve. Growing up in the fire department as the son, nephew and great grandchild of firefighters, provides insight into the type of support structure that the FDNY has and the types of organizations available, to which Answer the Call is unparalleled. When I run, I'll run in honor of their dedication and my belief that being a first responder is a noble calling."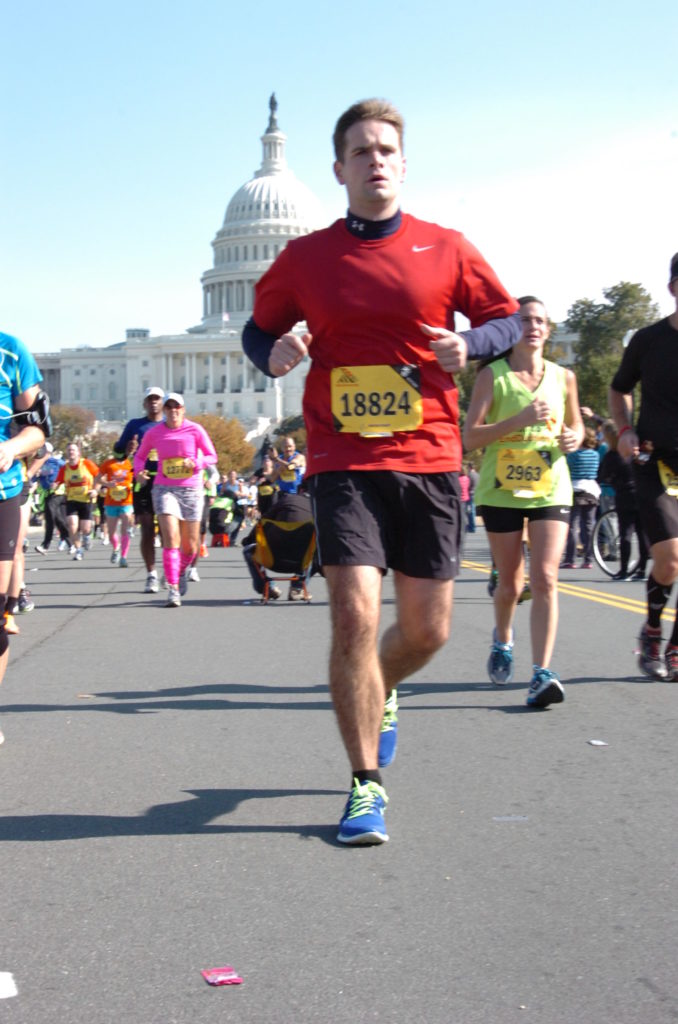 As the father of a newborn, Christopher is undergoing a lot of changes in his life. Therefore, it has been and will continue to be a challenge to find the time to get his mileage up over the next seven months, while remaining dedicated to the cause for which he is running. Although busy with work and family, Christopher couldn't be more excited about the marathon. While he runs, he listens to a mix of classic and hard rock. After a long run, Christopher's favorite meal is a cheeseburger and a milkshake. In his spare time, he loves to travel, specifically to see national parks – his favorite of which is Lake Clark Park in Alaska, he does a lot of work up there and finds this park to be by far the most spectacular.
To the families of fallen first responders, Christopher wishes to acknowledge that "Being a family member is also a form of service. I thank you for your service and sacrifice – when that ultimate sacrifice is made, you're not alone. There are other families, firefighters, and New Yorkers who are grieving with you and we lift you up in our prayer."