The NYC Marathon will be Matthew Rivers' seventh full marathon. In 2011, he was a police officer and starting running because of the Illinois Marathon – it ran through the city and he was tired of losing foot pursuits. Matthew wanted to be an asset to his department and not a liability so he trained and aimed for overall better health. This year he'll even be running the marathon with a friend and former police officer, as well. The biggest challenge for him is balancing family and training time. Running the marathon is a significant time commitment on top of grad school, work and family – he says that it's tough to run when you'd rather put your feet up at the at the end of the day, you just have to be diligent about time management.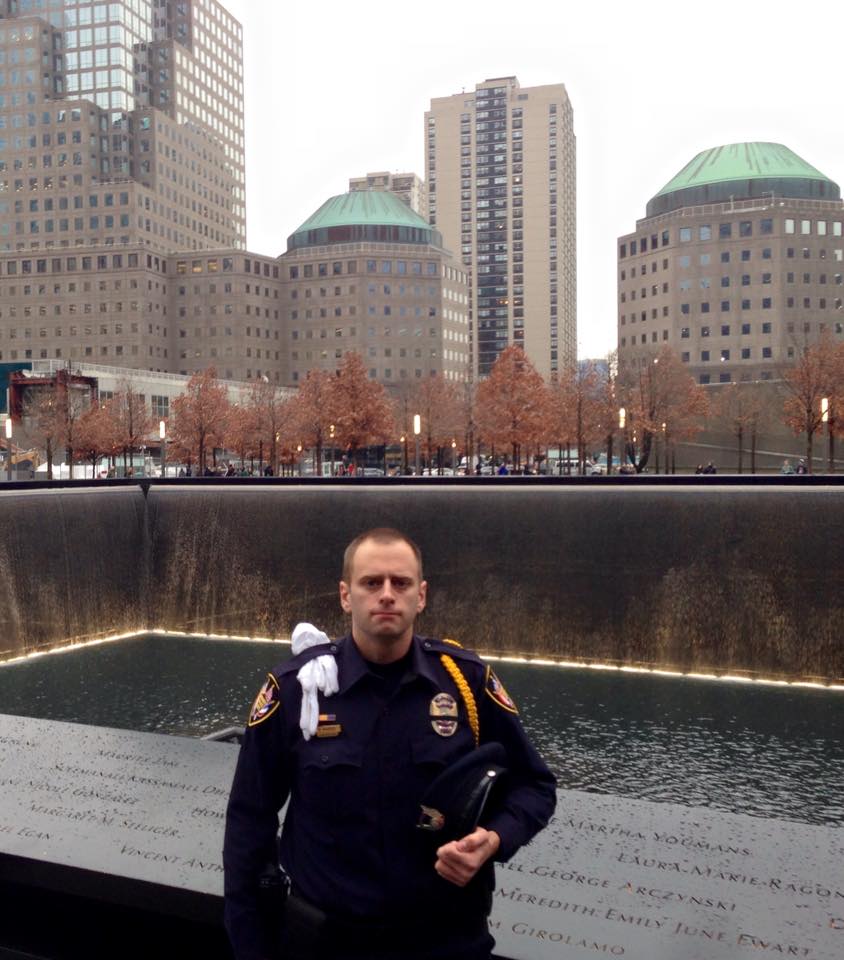 When he needs motivation to keep going, Matthew thinks about why he started to run and all of the people who don't have the choice to run with him. "When I was a cop, it was the guys who were hurt or killed that didn't have the chance to do something like go on and run. It's a very simple thing that we take for granted. We go out and don't think about how fortunate we are." Matthew knew that he wanted to run for charity in the NYC Marathon, but wanted a cause that spoke to him. When he saw Answer the Call, he knew that this was the organization that he had to run for – he says that it was a no-brainer, and wanted to do anything that he can do to support the families of the bravest and finest.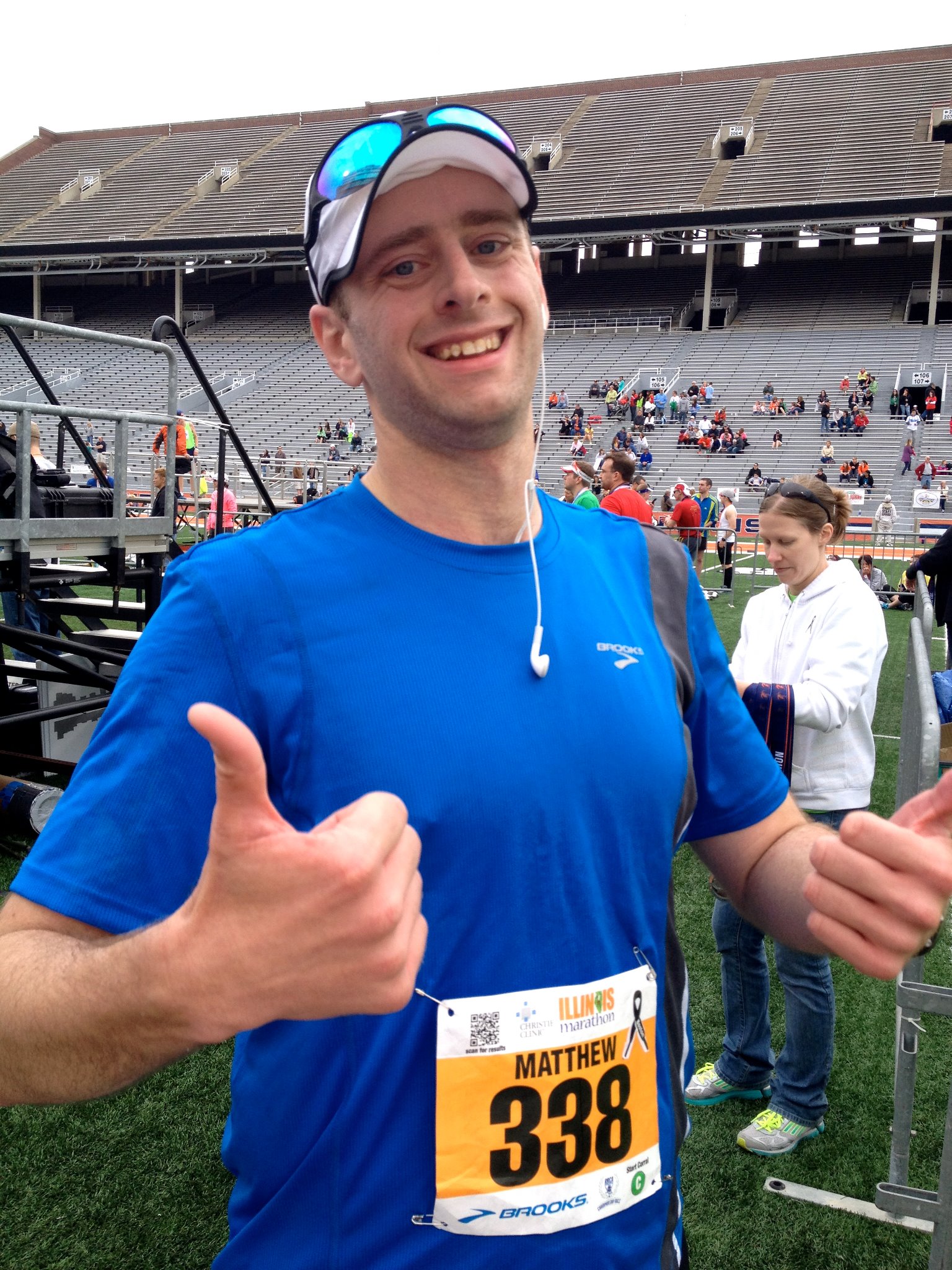 Fortunately, Matthew has been lucky enough not to have lost anyone in the line of duty, so he plans to reach out to others that he knows still on the force and run for them in memory of friends and those that are close to the people he knows. He'll have their names on his shirt on the day of the marathon to pay respect to their sacrifice. "I want to demonstrate that I remain committed to the mission of organizations like Answer the Call, even though I'm not on the job anymore, I certainly feel connected to it. I'm a native New Yorker and my birthday is on 9/11, which is one of the reasons that I got into law enforcement. It'll be an emotional day benefiting the families, that's what I'm holding in reserve for the toughest miles of the race – so many have sacrificed and that's motivation, for sure."
Matthew is a trained musician so he still spends some of his spare time performing in Dallas; he plays, sings and writes music. He also likes to read and spend time with his family whenever he can. After a run he likes to settle down with chocolate milk or coconut water and a cheeseburger.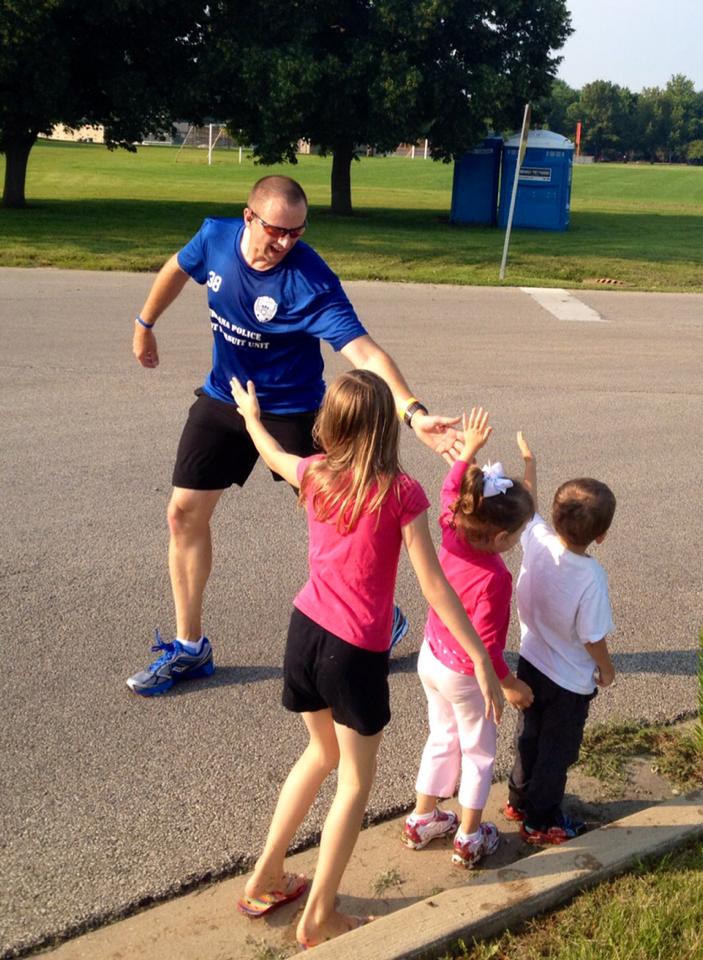 Matthew says, "When I was law enforcement I was honor guard commander, so I went to a lot of line of duty death funerals and it was humbling to pay respect to the sacrifice of their loved ones. They are never forgotten, not anywhere, and this is the least that I can do for them."
Click here to donate to Matthew's fundraiser!
Written by Megan Safina, 2019 Spring Intern.