Frank Pizzo is running his third marathon, second in NYC, and first as a member of the Answer the Call team.  In recent years, Frank has utilized running (and all other forms of exercise) as a means of fulfillment both physically and mentally, to always remember that pushing yourself to sweat is a privilege that can't be taken for granted.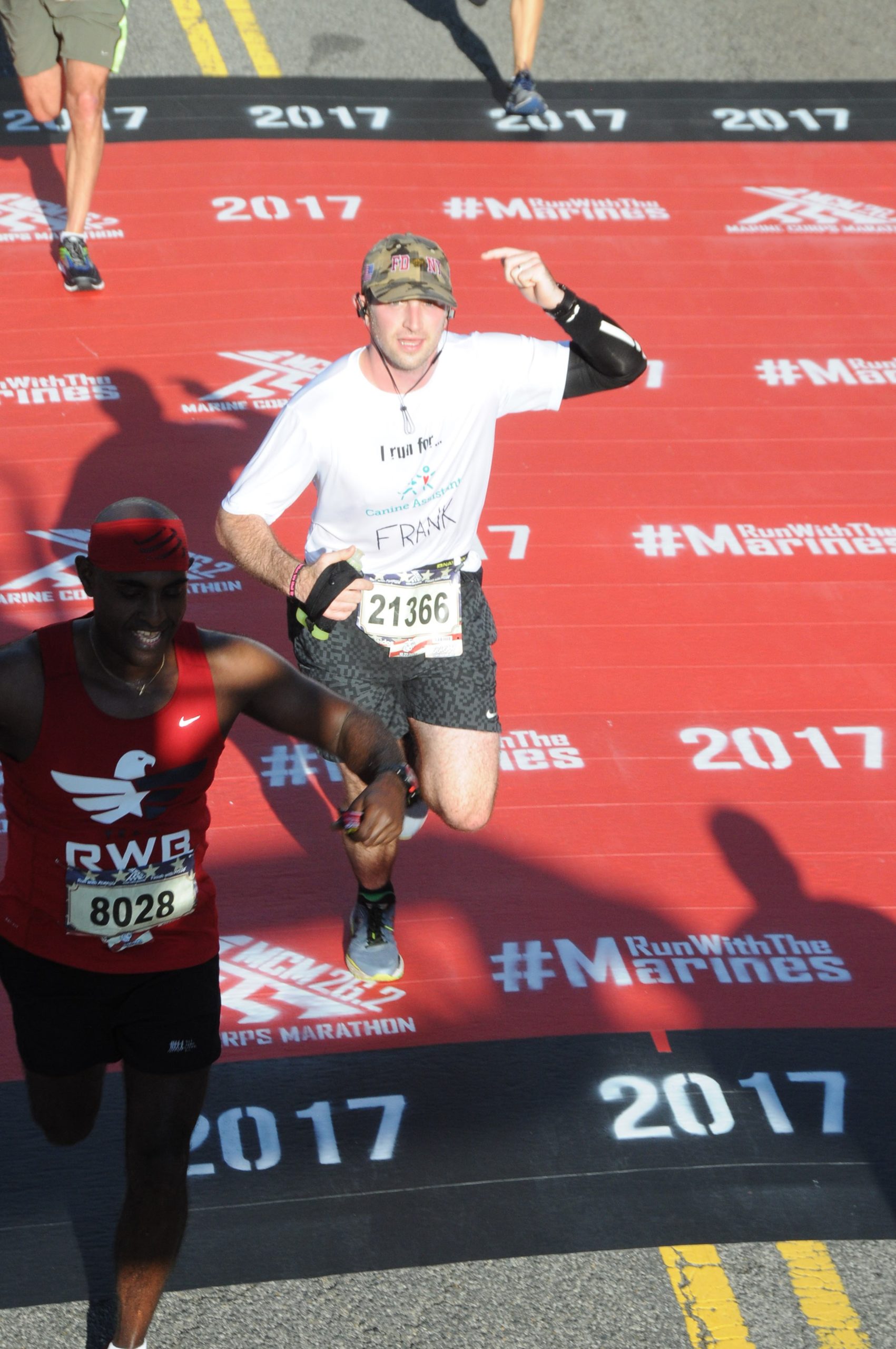 On October 29, 2019, Frank lost his best friend Fire Fighter Matthew McDevitt after his courageous two-year battle of a rare cancer called NUT Carcinoma.  Frank describes Matt as a well-grounded, fun-loving, selfless (take the shirt off his back) type of guy.  He says he was relentless, optimistic, and focused on his pursuits, which was present in his job, his family, his workouts, and ultimately in his battle with cancer.  Matt never wavered, and his love of exercise ran so deep that even being on an oxygen tank couldn't stop him from getting to the gym to workout.  That strength and positive energy is consistently matched by Matt's wonderful wife Jackie, who continues to press forward with their two-year-old son James, and baby girl Mila.  The larger group of family and friends has taken on a #McDevittStrong mentality, where they come together to workout, support, and inspire one another.  Through tragedy, there is an opportunity to grow and change perspective.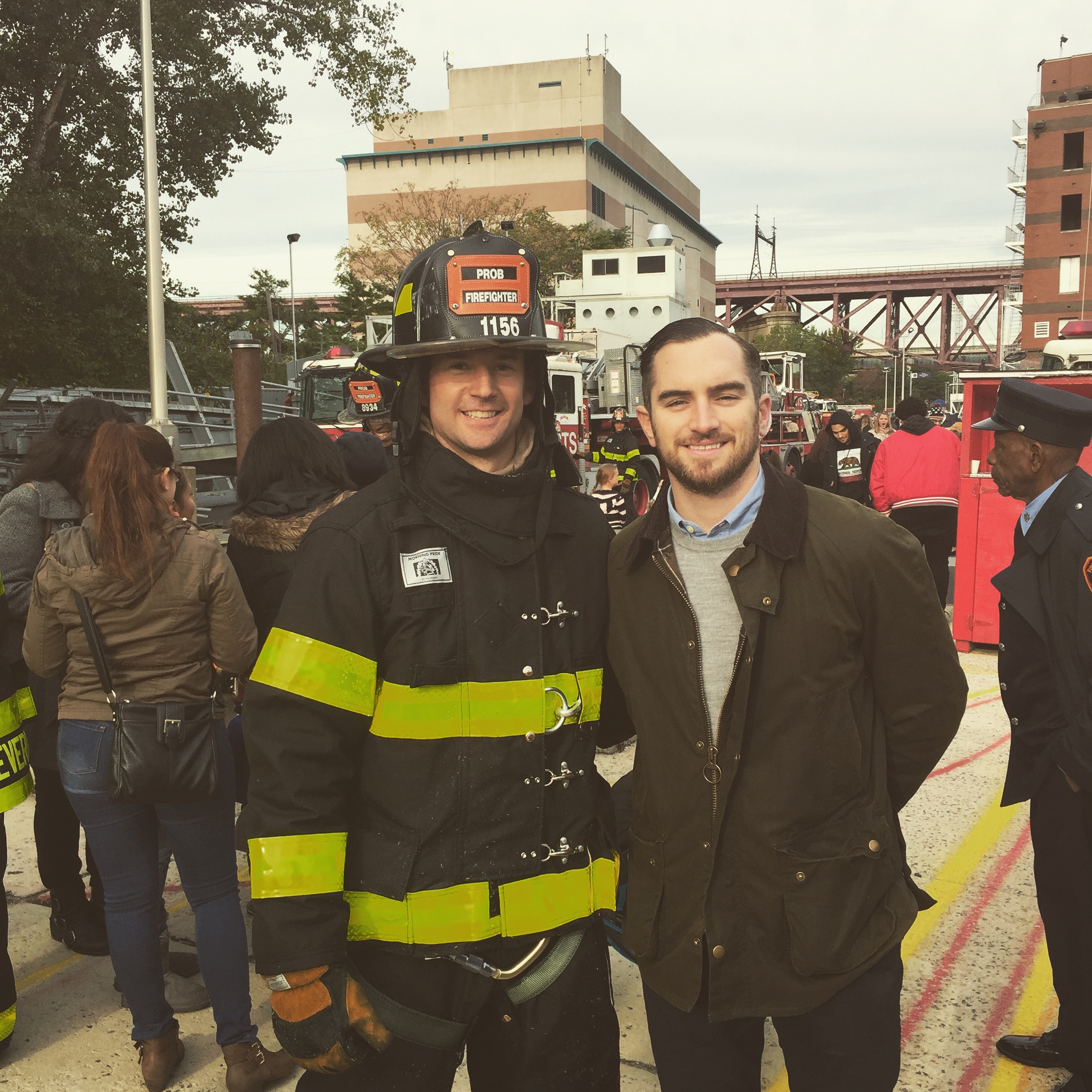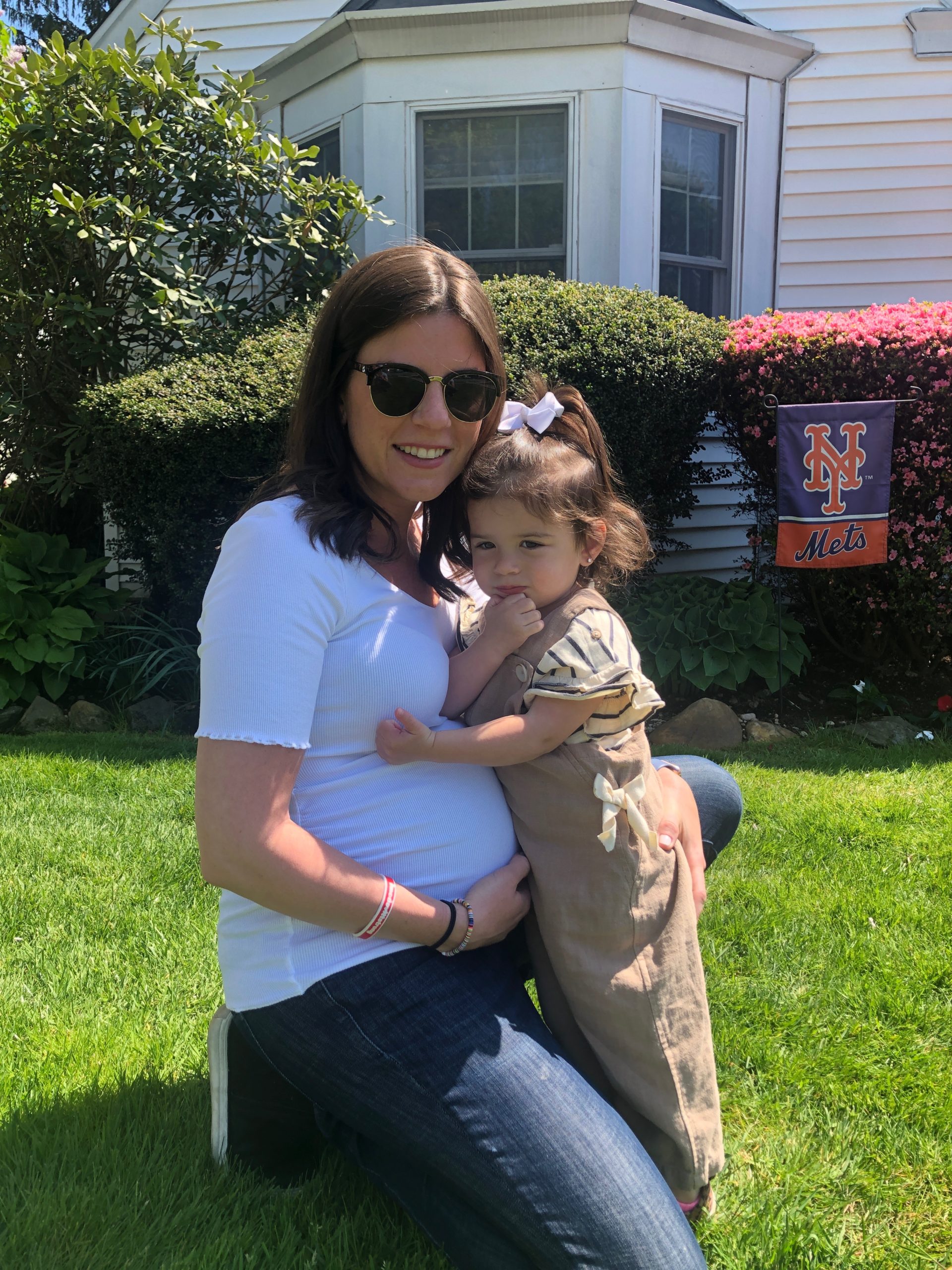 Frank learned about Answer the Call through their support of the McDevitt's during the holiday season, and he couldn't think of a better way to return the favor to the foundation and honor his friend and his family than by running as a member of their team.  "First responders and their families are true heroes in what they contribute to the community in their everyday life.  Anything and everything we can do for these folks, we should."
The training this time around will be a little more of a challenge with a daughter going on 2, and another on the way, but the love and support of his family, especially his incredible wife Tricia, has always been the main driver for Frank.  Every run going forward carries a little more weight with it, and he can't wait for that feeling when he crosses the finish line in Central Park.
This interview was conducted by Rosie Oates, 2020 Spring Development Intern