Mary Sullivan  is looking forward to running her first marathon as a member of team Answer the Call. Her running career dates back to her high school years, in which she was recruited to run track on her high school team while in her junior year since she was previously active her whole life in sports. From there, Mary never looked back, and grew her love of running. After high school, she was a track star for Hofstra University D1 team.
Mary has previously raced in the New York City Marathon four times over the past few years. She is on a quest to hit her record breaking time to complete the marathon in under 3:15 hours with Answer the Call! Mary came across Answer the Call when conducting research about organizations that directly give back to the families of fallen first responders.  Every year, Mary picks a different organization to run with, as she has previously ran with the FDNY running team with her long time friend who is now a retired New York City Firefighter.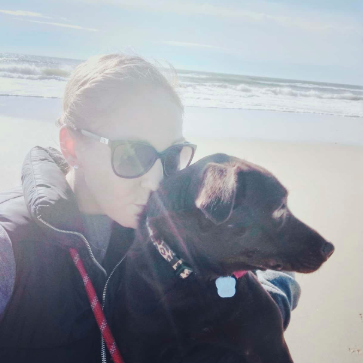 Mary is a dedicated Cross Fit enthusiast who consistently completes HERO WODS (Work Out of the Day) in which the workout is titled in honor of a fallen member of service (Military, Emergency Services, Police Department, or Fire Department). The idea behind these workouts is to complete them in their entirety and to honor those who weren't able to complete them. Mary's training schedule includes running six days a week, followed by various forms of other physical activities of cycling and participating in Cross Fit activities. Mary also volunteers with an organization in which she rescues dogs from Puerto Rico, as she herself has a one year old rescue dog.
By running this marathon, Mary wants to ensure that the memories of our fallen first responders will carry on for years to come. Currently, Mary is a New York City public school teacher by day and an ocean lifeguard during the summer. Thank you to Mary for answering the call! 
This interview was conducted by Joshua Feld, 2020 Summer Development Intern