Andrew Webber is a former college lacrosse player for Clarke University. Despite several knee injuries throughout his career, he started training for a half marathon post college and hasn't stopped running since! Andrew has run several half marathons in the past, and even ran with Team Answer the Call in 2019. Andrew Webber is excited to be able to run for the team once again along with five co-workers in the 2022 TCS NYC Marathon.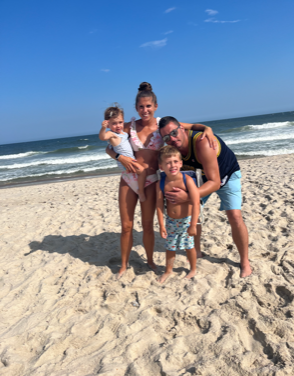 Although this isn't Andrew Webber's first time running on Team Answer the Call, he is still just as excited to run as he was back in 2019. He said, "The men and women who lost their lives in the line of duty protecting us every day, putting their life on the line made the ultimate sacrifice. I'm beyond humbled and grateful to raise money to support those families."
Andrew wants to run this race for not only the organization but also to show his two children that you can accomplish anything you put your mind to.
CLICK HERE TO SUPPORT ANDREW WEBBER'S MARATHON CAMPAIGN 
This interview was conducted and written up by Kayla Salmon, 2022 Fall Development Intern.