Baseball, barbeque, & bonding! On June 27th, 2018, we celebrated our 34th Annual Game and Family Day at Citi Field. Approximately one thousand members of families we serve, board members, community leaders, supporters, and volunteers came together to gather in the Bullpen Plaza and then cheer on the Mets as they took on the Pittsburgh Pirates, all for one cause – to support the families of fallen NYC heroes.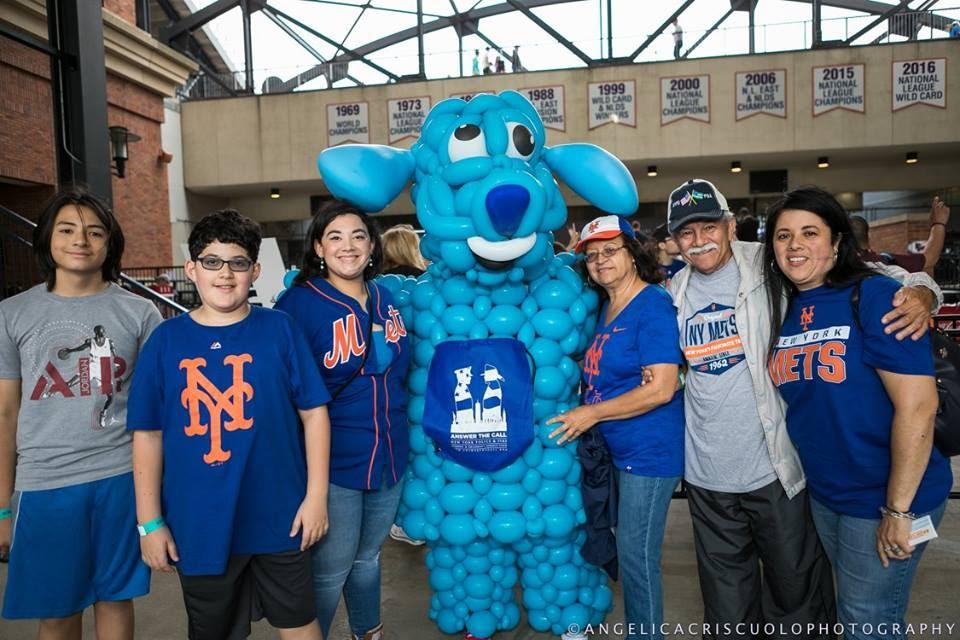 The event began with a pre-game reception in the Bullpen Plaza, which included complimentary food, snacks, beverages, and activities for the kids. Hot dogs, pulled-pork sandwiches, pizza, and an assortment of drinks were served as well as popcorn and cotton candy! The kids especially loved taking pictures in the photobooth and playing corn hole with their friends and families. To top it off, current and former Mets players came to talk with the families and sign autographs!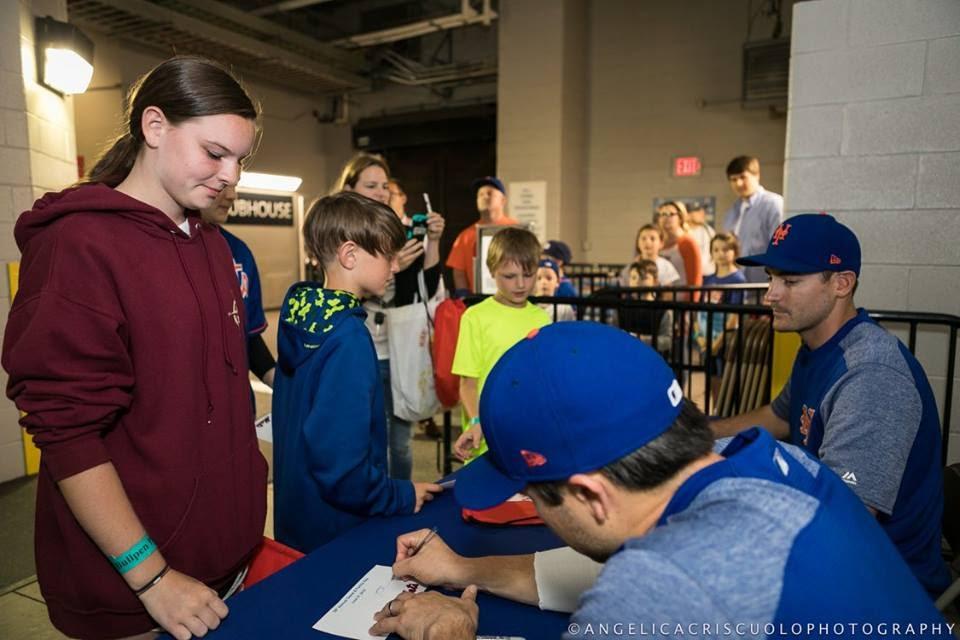 Another highlight of the reception was the raffle for our families. Each family member was given 5 raffle tickets to put into the gift baskets of their choosing. Prizes included restaurant gift cards, museum vouchers, hotel and theater tickets, jewelry, and so much more! Winners were revealed in the 1st inning and were sent a text message to claim their prize.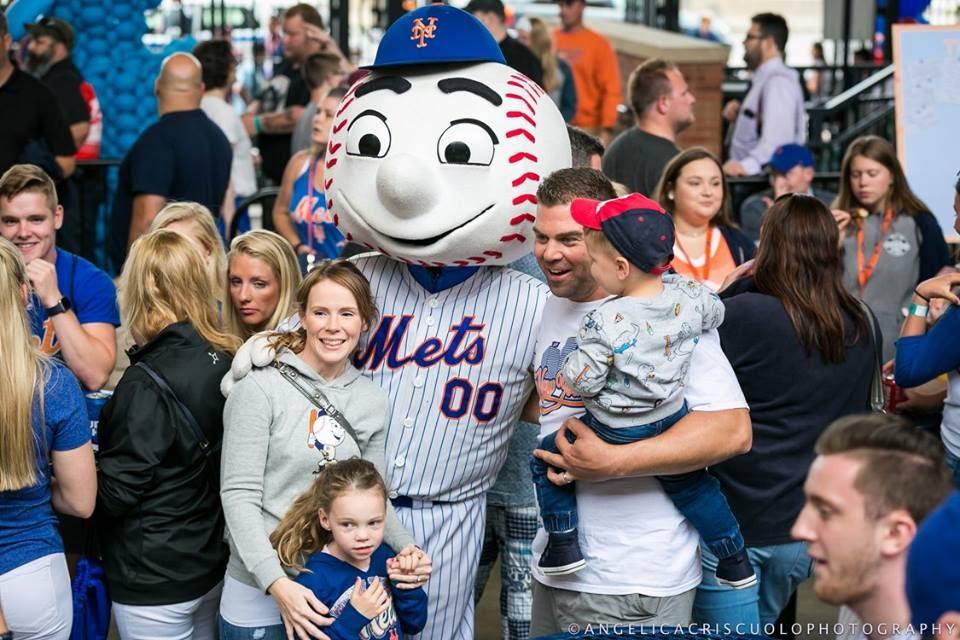 We were so grateful that the Police Commissioner, James P. O'Neill, and the Fire Commissioner, Daniel A. Nigro, joined us for the evening to show their support towards the families we serve. Before the game began, a few children and grandchildren of fallen NYC heroes were invited on the field to throw the first pitches. Those children included John Patrick Martinson, son of FDNY hero Lt. John Martinson, Lucca Cerullo, grandson of NYPD hero PO Norman Cerullo Sr., Samantha Stewart, daughter of NYPD hero Det. Dillon Stewart, and Joseph Davidson, son of FDNY hero Lt. Michael Davidson. After seeing their pitches, we think they might have a spot on the team one day!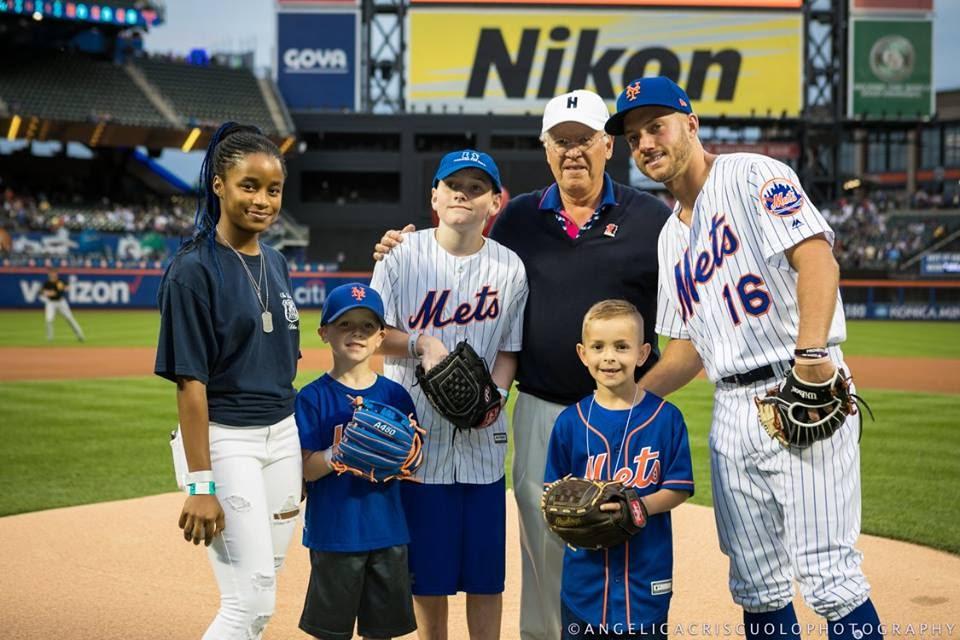 To top off the night, the New York Police & Fire Children's & Widows' Benefit Fund awarded Landor with the spirit award. Board Chair Stephen Dannhauser, Board Members John Doyle, Steve Stuart, and Larry Schloss joined staff and Landor representatives to present the award. We thank them for their continued dedication to our mission!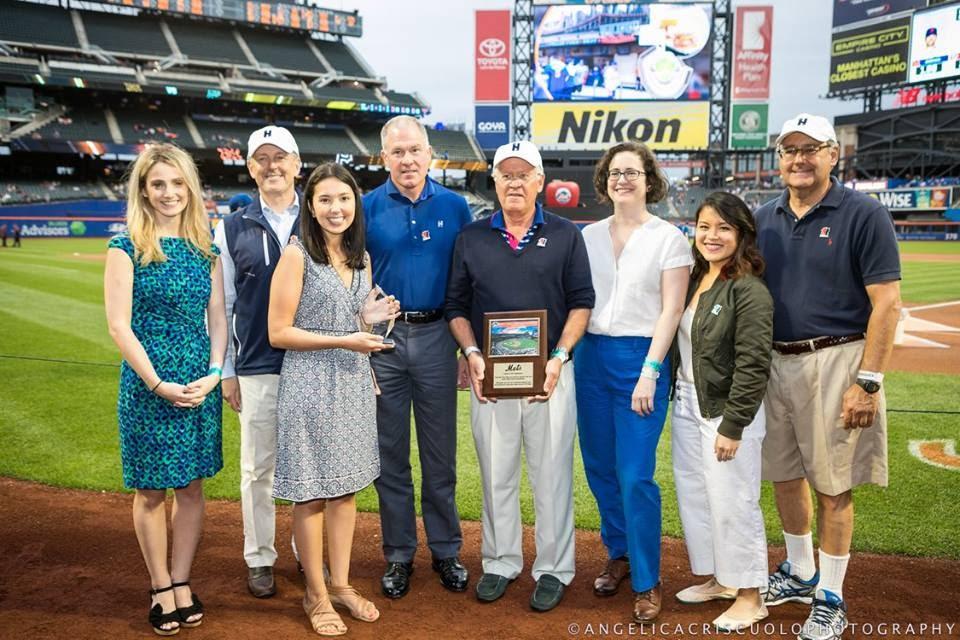 Overall, although the Mets gave up their lead in the 8th inning to lose the game, the 34th Annual Game and Family Day at Citi Field was a great success. Special thanks to the Mets' organization and employees, and the New York Police & Fire Children's & Widows' Benefit Fund board, staff, junior committee members, interns, and volunteers. We also want to thank the below event sponsors and in-kind sponsors for making this event possible. We hope to see you next year!
Thank you to our Event Sponsors:
Ally Bank
Hotels for Hope
KKR
Robert Lewin
Mark Messier Foundation
Grand Slam Sponsors
Chevrolet of Jersey City
Geller & Co
Mary Ellen & Kevin Gilgan
Out of the Park Sponsors
Beth & Stephen J. Dannhauser
William F. Dawson
Hyundai Motor America
Katrina Froman & Steven Stuart
Home Run Sponsors
Catherine & Michael Aiello
Faeth & Bill Begley
Patricia & Kyle Cruz
Katherine & John Doyle
Cynthia & Larry Fields
Lauren & John Keogh
Cynthia & Steve Ketchum
Dottie Mattison
Beth & Philip Moyles
Linda & Ed Munshower
Joan & John Neary
Carrie & Tom Rooney
Marie & James Savage
Laurie & Larry Schloss
Kristen & Andy Shapiro
Jennifer & Ed Skyler
Carrie Reilly & Michael Walsh
Howard & Tova Weiser
Kirsten & Peter Zaffino
Thank you to our In-kind Sponsors:
212 Photobooth – 212photobooth.com
A2Z Party Planning – a2zparty.com
Aardvark Amusements – aardvarkamusements.com
Angelica Criscuolo Photography – angelicacriscuolophotography.com
Candy Twisted Balloons – candytwistedballoons.com
Maria Face Painting – mariafacepainter.com
Three Amigos Balloons – facebook.com/threeamigosballoons
Time Moving & Storage – timemoving.com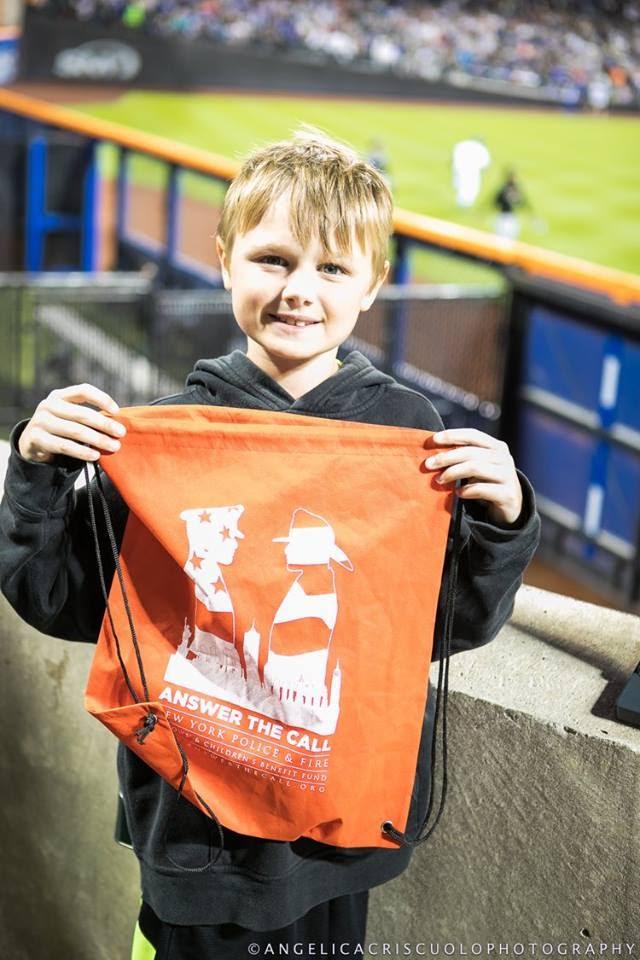 Written by Jill Auteri, Summer 2018 Development Intern