On June 5, 2019, the New York Police & Fire Widows' and Children's Benefit Fund welcomed almost one thousand families and community members to Citi Field for its 35th Annual Game and Family Day. Guests enjoyed balloons, cotton candy, games, food, and more in Bullpen Plaza before cheering on the Mets against the San Francisco Giants. All who were in attendance shared a common dedication to first responders and their families.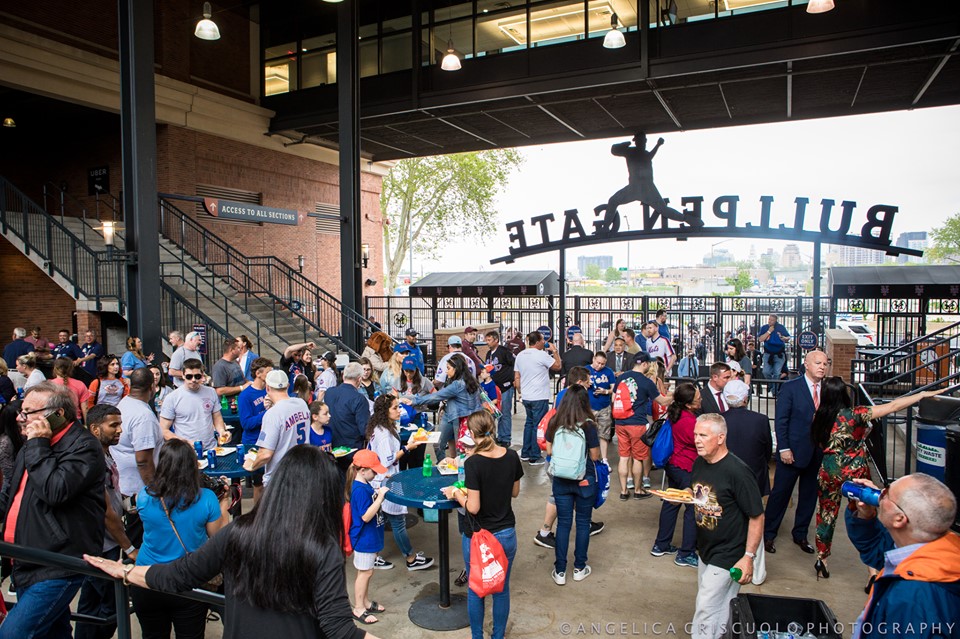 To kick off the night, a pre-game reception was held in the Bullpen Plaza, where guests had their pick of food, snacks, beverages, and activities. Families had a blast taking pictures in the photo booth, getting custom balloons, and meeting Mr. Met, Hot Dog (the FDNY's safety mascot), and McGruff the Crime Dog (of the NYPD). Families also had the opportunity to meet and receive autographs from Mets players!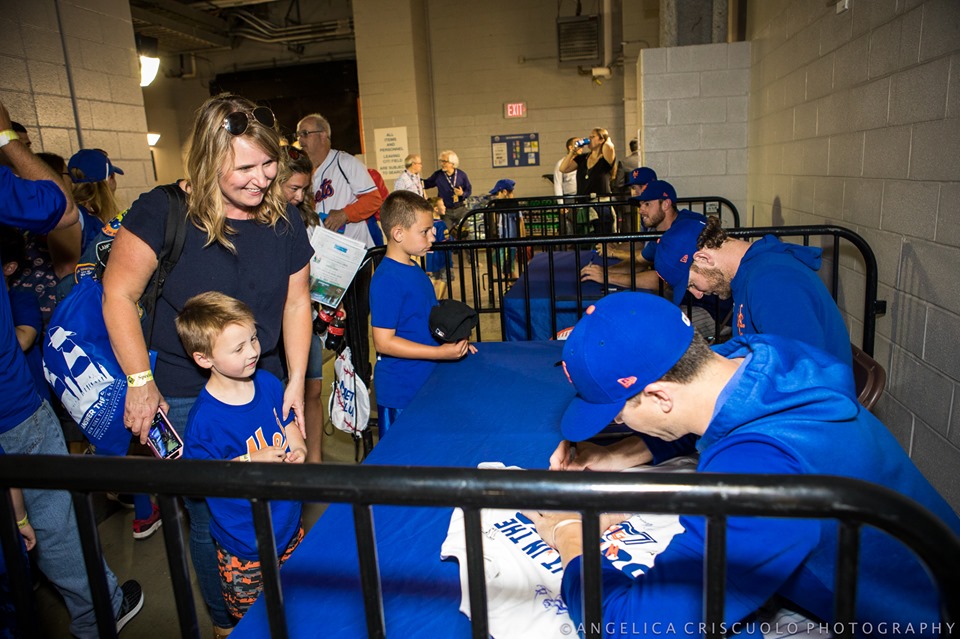 Besides the activities and food, families were given raffle tickets that could be used to win anything from a free stay at the W Hotel Downtown in New York to a bundle of the most popular children's books. In the first inning, winners received a text and went to Bullpen Plaza to claim their prizes.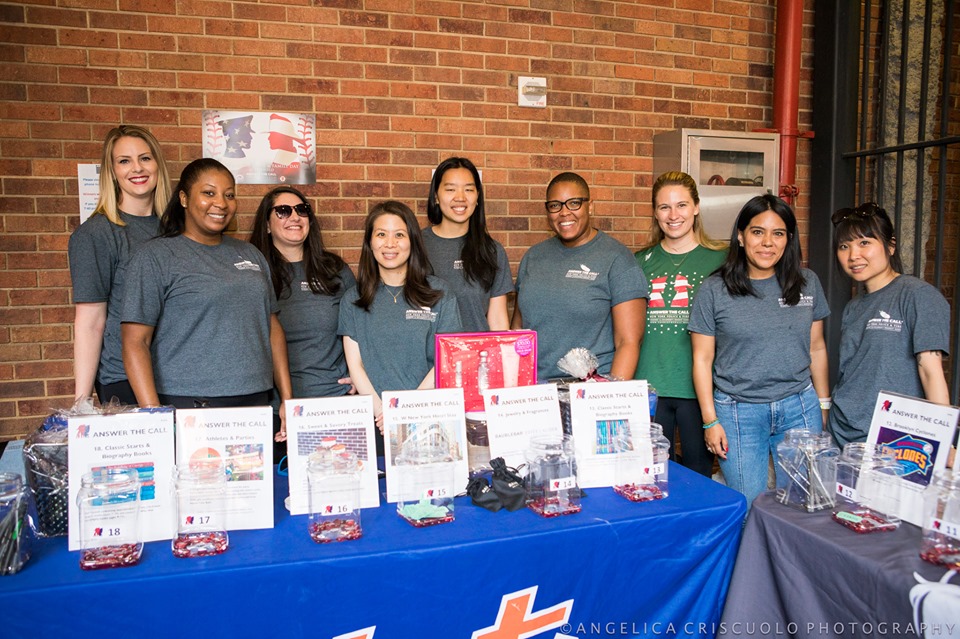 Among the families and community members in attendance, New York City Police Commissioner, James P. O'Neill and New York City Fire Commissioner, Daniel A. Nigro, came out to show their support for the cause. Before the start of the game, a few family members of fallen NY police officers and firefighters came onto the field to throw out first pitches. Isabella Tolley, daughter of firefighter William Tolley, Joseph Graffagnino, son of firefighter Joseph Graffagnino, and Connor Cox, grandson of police officer Robert Cox, delivered impressive first pitches and took photos on the field.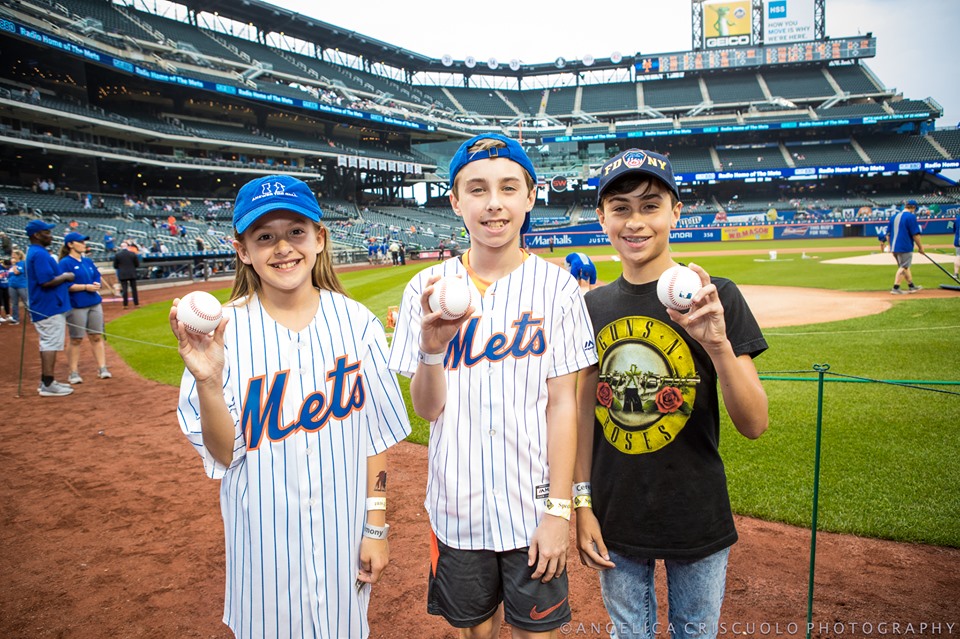 Following the first pitches, the Spirit Award was given to Tarte. Staff presented Tarte representatives with the award for assisting Answer the Call in furthering its mission. We thank them for their dedication!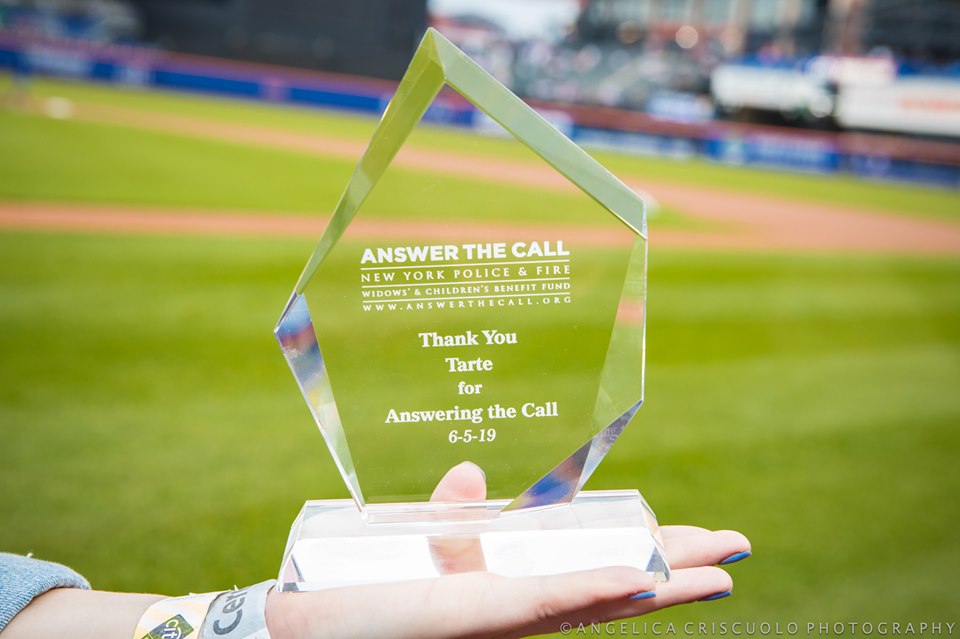 The night ended with a 7-0 Mets win and very satisfied guests. Special thanks to the NY Mets, Citi Field, and Aramark staff, as well as the New York Police & Fire Widows' and Children's Benefit Fund's Board, Junior Committee, and volunteers. We want to especially thank the event sponsors and in-kind sponsors below for making this event possible. See you next year!
Thank you to our Event Sponsors:
Ally Bank
Hotels for Hope
Maverick Foundation
Grand Slam Sponsors:
Chevrolet of Jersey City
Beth & Stephen J. Dannhauser
Geller & Co
Mary Ellen & Kevin Gilgan
Out of the Park Sponsors:
Patricia & Kyle Cruz
Angelique & William F. Dawson
Hyundai Motor America
Home Run Sponsors:
Catherine & Michael Aiello
Greg Barbaccia
Faeth & Bill Begley
Katherine & John Doyle
Cynthia & Larry Fields
Lynn & Gerry Flynn
Lauren & John Keogh
Cynthia & Stephen Ketchum
Dana & Robert Lewin
Beth & Philip Moyles
Linda & Ed Munshower
Joan & John Neary
Laurie & Larry Schloss
Kristen & Andy Shapiro
Jennifer & Ed Skyler
Carrie Reilly & Michael Walsh
Marc Rosenbaum
Steve Stuart
Ciara & Andrew Trickett
Howard & Tova Weiser
Kirsten & Peter Zaffino
Thank you to our In-Kind sponsors:
3 Click Photo Booth
Aardvark Amusements
Angelica Criscuolo Photography
Beatriz Ceballos Photography
Ray Paltooram Photography
Rob Weisstuch Photography
Three Amigos Balloons
Time Moving & Storage